Beaumont Boys' Haven Fish Fry Sunday 2/23/14
Don't miss the Beaumont Boys' Haven Fish Fry this Sunday.
This is one of the biggest Boys Haven fundraisers of the year, and boys in need are counting on your support.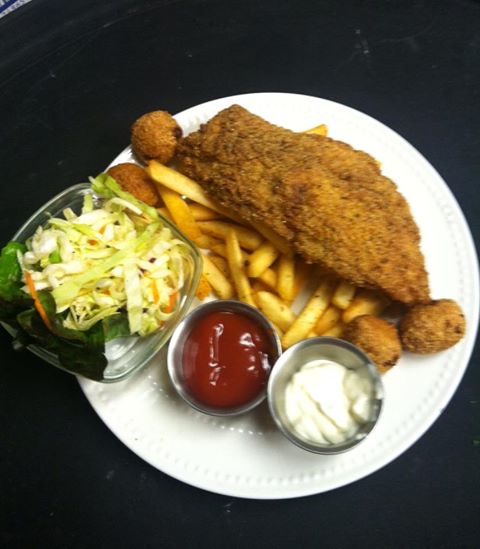 You'll love the food:
Tasty fried fish (crispy and delicious)
Cole Slaw
French Fries
Hush Puppies
Ice Tea
Not feeling like fish? Zummo links are available as a substitution.
The Boys' Haven Fish Fry puts the fun in Southeast Texas fundraiser.
Come out for a great meal, bingo, fellowship, and the warm feeling that comes with helping boys in need.
Here are all the details: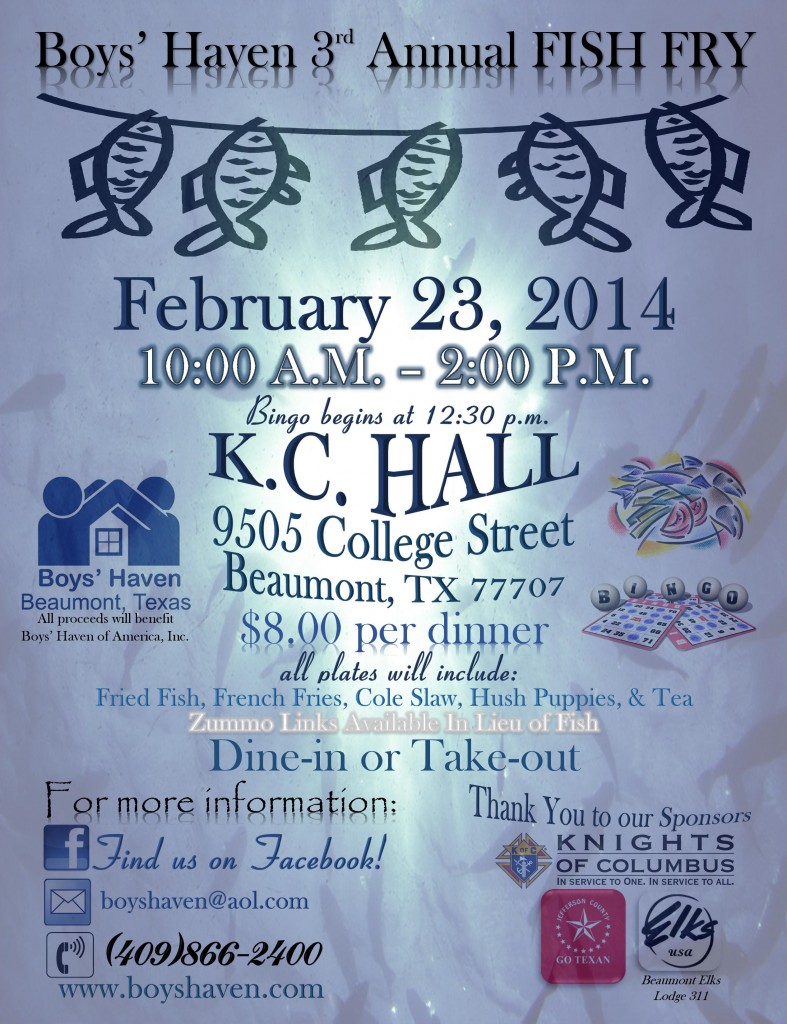 Click here for more information on the 2014 Boys Haven Fish Fry fundraiser.
Boys Haven would like to thank all of their 2014 Fish Fry sponsors including:
Beaumont Knights of Columbus
Jefferson County Go Texan
Beaumont Elks Lodge 311
EatDrinkSETX.com
Thank-you for all of your efforts to make the 2014 Beaumont Boys Haven Fish Fry a success.

Promote your 2014 Gala or fundraiser right here on EatDrinkSETX.com.
EatDrinkSETX.com has a long history of partnership with Southeast Texas non-profit organizations.
EatDrinkSETX.com spreads your message to those looking for information on food, entertainment, and fun across all four Southeast Texas counties:
Jefferson
Hardin
Orange
Tyler
This year, make sure you get the biggest turnout for your Southeast Texas non-profit fundraiser with promotion on EatDrinkSETX.com.
Call for more information or to schedule a meeting today:
EatDrinkSETX.com Marketing
(512) 567-8068
EatDrinkSETX@gmail.com
Best wishes to Boys Haven for a wonderful 2014 Fish Fry fundraiser.