Beaumont Crawfish Boil This Weekend – Boys Haven Crawfish Festival

It's time for the Boys Haven Crawfish Festival at Parkdale Mall.
This is a hot weekend for Beaumont foodies – and all Southeast Texas crawfish boil enthusiasts.
One of the only things better than a Beaumont crawfish boil , is on that helps a great cause – like Boys Haven.
Don't Miss the Boys Haven Crawfish Festival Saturday at Parkdale Mall in Beaumont: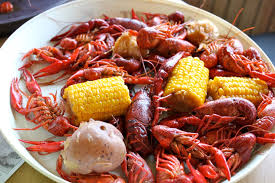 This weekend
Parkdale Mall (Near Kaplan College)
10A – 7P
FREE ADMISSION
Crawfish – $10/box
The Beaumont Crawfish Festival is a big fundraiser for Boys Haven – and a great Southeast Texas  family friendly party.
For Southeast Texas families looking to enjoy a day of fun there will be:
For Southeast Texas classic car enthusiasts, there will be a great car show. The Boys Haven Crawfish Festival Car Show typically draws a great mix of hot rods, carefully restored classics, and some pretty unique entries from across Texas and Southwest Louisiana.
Lovers of live Southeast Texas music don't get left out. Enjoy great Southeast Texas live music from some of your regional favorite live bands.
Whew! That's a lot of great activities if you're looking for a chance to enjoy Beaumont live entertainment.
If you've been looking for a great place to catch up with Southeast Texas family and friends – this is it.
A big Beaumont crawfish boil practically guarantees a great time – and this is certainly one of the biggest around.
Delicious Beaumont crawfish, great Beaumont live music, and Southeast Texas family fun.
Don't miss the Boys Haven Crawfish Festival – SATURDAY at Parkdale Mall.