Beaumont Happy Hour Specials Well Well Wednesday at Tokyo Japanese Steakhouse & Sushi Bar
By Wednesday, many of us are desperately in need of a great Beaumont Happy Hour Special.
Tokyo offers Well Well Wednesday and, well, it's awesome.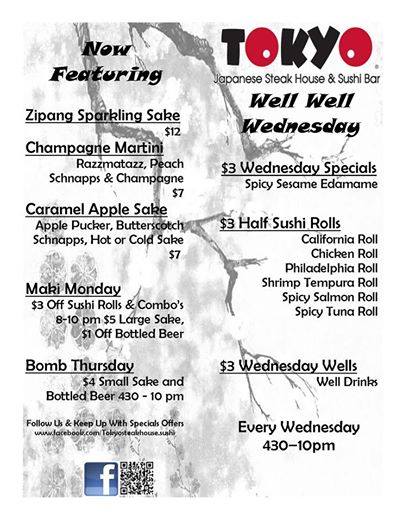 Even better, Well Well Wednesday isn't just a great Beaumont happy hour – it's also an outstanding Port Arthur happy hour.
Mid week can be tough – get over the hump at one of Tokyo's three outstanding locations.
Click here for more information about Tokyo Japanese Steakhouse and Sushi Bar.