Beaumont Wine Tasting of the Week – Sample Wines from Argentina at WineStyles on Dowlen Thursday
The Beaumont Wine Tasting of the Week offers a great opportunity to enhance your knowledge of wines from Argentina, one of the fast rising regions of the world.
This Southeast Texas wine tasting is part of WineStyles Beaumont's "Around the World in 48 Sips" series.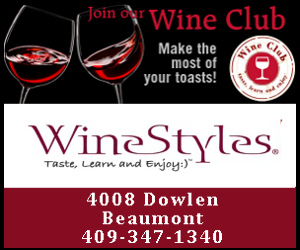 This series is designed to provide a "passport" to the great wine producing regions across the globe.
WineStyles Beaumont brings in wine from the chosen region, pairs them with tapas, and provides an expert on the region to guide Southeast Texas oenophiles through the experience.
This week's Beaumont wine tasting will introduce attendees to the wines of Argentina.
Thursday April 30th
WineStyles Beaumont
6p-8p
$15 for WineStyles Beaumont wine club members
$20 for non members
RSVP: (409) 347-1340 or by  EM to KDaniel@WineStyles.net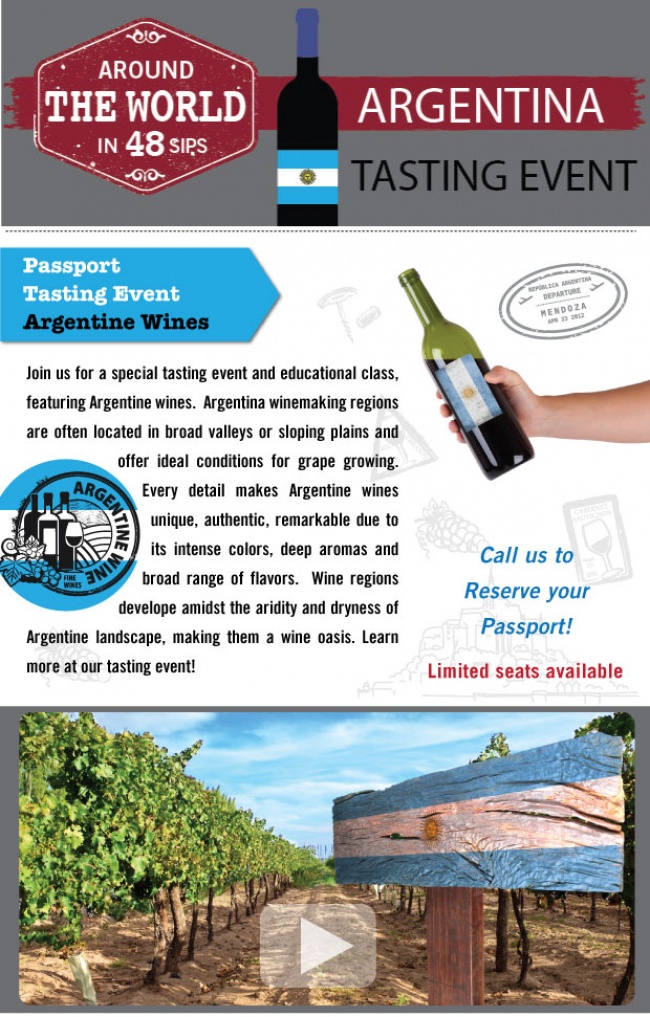 We hope you enjoy the Beaumont Wine Tasting of the Week. 
This will be a great opportunity for Southeast Texas wine enthusiasts to learn more about the wines of Argentina.
Are you looking for more Southeast Texas foodie events?
Stay tuned to EatDrinkSETX.com, your Southeast Texas lifestyle magazine, online 365 days a year.
From Southeast Texas wine events to family friendly festivals, you'll find it all right here.