Best in the Biz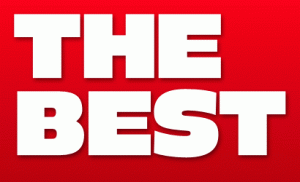 Each Year EatDrinkSETX.com hosts two of the biggest Food & Drink polls held in SETX!
1) Best Eats – Best Drinks & Best Places to Get Them?  Find who who serves the best burgers, best steaks, best margarita's, etc  in our annual Best Overall in SETX Here  (Nominations are accepted starting in late April each year, voting starts in May, Winners Announced in June) 
2) Best in the Biz : Best Food-Drink Staff in SETX –  In the food and drink biz, the venues are nothing without their staff'! Our annual   EatDrinkSETX.com.com Best in the Biz Awards gives kudo's to who our visitors believe to be the Very Best Venue Staff in the Food & Beverage Businesses in Southeast Texas!  Nominations accepted starting in October, and voting runs November  through around the 1st week of December.
Here are the Winners for Best in the Biz 2012 – Bartender-Chef-Server-Host – Manager!
Showing total final votes 
Best Bartender
Amy Hernandez – Tokyo (Mid County) 
Best Chef
Best Server
Best Manager
Clyde Davis – Texas Roadhouse
Best Host-Hostess
Meagan Osborne – Cheddars
Congratulations to All!
As you wine and dine across Southeast Texas over the next year, keep your eyes out for who you may nominate.
For more information on our Annual EatDrinkSETX.com "Best Awards" , contact us !