Familia Camarena Tequila Tasting – Free at Millers Liquor on Friday!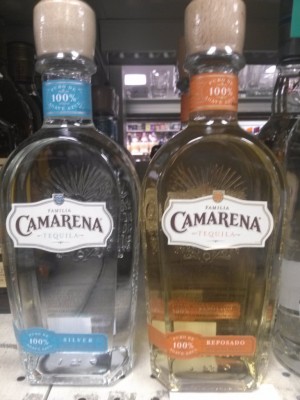 Everybody has a Tequila Story they love to share..What's Yours?
Are you at tequila aficionado?
Today, there are a lot of high end tequilas to choose from in Southeast Texas.
The opportunity to sample a premium tequila can make you an informed buyer.
One tequila that is earning strong reviews from experts and casual tequila drinkers alike is Familia Camerena.
Get to Millers Discount Liquor on Phelan in Beaumont,  on Friday  Nov. 9th (4p-7p) for a Free Camarena Tequila Tasting , to Share -Compare – & Create a new story with other tequila loving hombre's & las mujeres!!
Plenty of tastes for all to go around of both Camarena Silver Tequila and also Camarena Reposado Tequila (gold), both:
100% Puro de Agave Azul
40% Alcohol – 80 Proof
Camarena Tequila Tasting

FREE!!


Friday, November 7
from 4p-7p
Miller's Discount Liquor
5905 Phelan Blvd.,  in Beaumont

Images courtesy of Familia Camarena Tequila – Click here for more information about their premium tequila products.