Carlito's, A Hometown Secret
Carliot's Mexican Restaurant –  – Beaumont
by  Amy Allison
EatDrinkSETX.com Review Columnist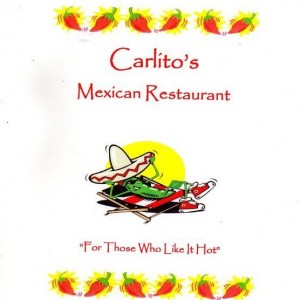 Carlito's Mexican Restaurant has been serving great Tex-Mex food to SETX for almost thirteen years. The food isn't fancy and neither is the atmosphere, but if you can appreciate the uniqueness of the unintentional kitschy décor you just might find a new favorite. Looking for tasty authentic Tex-Mex, that is made to order, just like you like it? Carlito's is well worth the trip.
I've been visiting Carlito's for years, but like many of you I was unaware of how pleased they are to accommodate their customers. Restaurant Manager, Fidel Tristan, said Carlito's considers all customers special order requests. At Carlito's your food is prepared when you order it, so making "special off the menu items" are no big deal for them. "If a customer requests a breakfast item at 2pm and we have eggs, why wouldn't we serve them? That's what we do at Carlito's, we make the customer happy."
A little known secret about Carlito's is that they have the most amazing Mexican breakfast. How this has not made it on the food network still boggles my mind. It should be in the running with the famed Don Juan of Juan in a Million in Austin, TX. My favorite breakfast is Huevos con Papas (remember I told you the are happy to make custom orders), add bacon and cheese, and all this is served with hot freshly made tortillas and refried beans.
If you're not having breakfast (or maybe with your breakfast) ask about their unbelievably great drink specials Monday – Thursday; such as 99 cent Lone Star & Pearl Light and $1.49 House Ritas! That's no typo! They are available all day and all night, not just during some abbreviated happy hour. Customers are also welcome to reserve the patio for special events at no charge and there is no purchase minimum or deposit. Carlito's even has the NFL Network for the Thursday and Saturday games.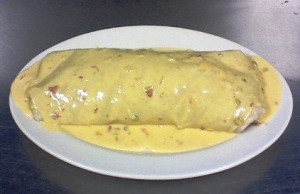 Carlito's has been serving SETX for over a decade with their extreme versatility, and dedication to customer service. Freshly prepared Tex-Mex dishes made to order, catering, delivery, and outrageously low drink specials, has made Carlito's a hometown secret and a quiet favorite of many for years. I predict once news spreads about the breakfast (which I really can't say enough about) there will be a line out the door…
Facebook: Carlito's Mexican Restaurant
Hours of Operation:
Monday – Thursday 7am-9pm
Friday – Saturday 7am-10pm
Closed Sunday
Health Department Rating: Superior