Enjoy a great Vidor Hamburger at Novrozsky's
When you're looking for a great Vidor hamburger, head straight to Novrozsky's.
The need for a burger fix can hit any time, without a moment's warning. When it hits in Vidor, stop at Novrozsky's for one of Southeast Texas' best burgers.
Novrozsky's uses Nolan Ryan beef, so you know you're getting the best quality .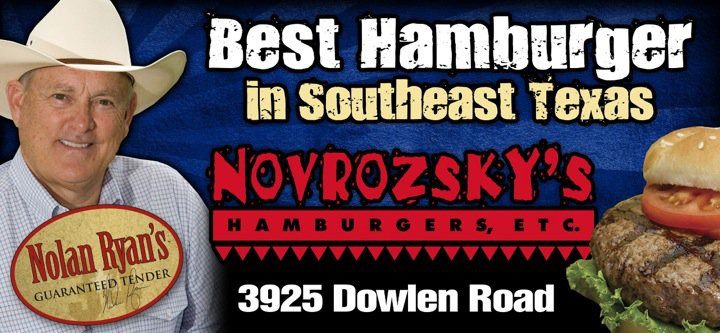 When you get your burger, you'll notice something special.
At Novrozsky's, the meat is on top of the bun.
Now take a bite.
It does make a difference, doesn't it?
It's hard to believe that a little touch like that adds so much to the enjoyment of your burger, but it really does.
At Novrozsky's, they obviously think a lot about creating delicious burgers!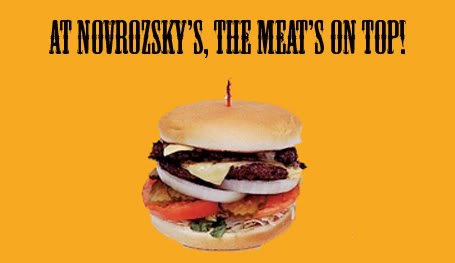 When you get a craving for a burger in Vidor, satisfy it at Novrozsky's.
Juicy. Delicious. Made to order.
Delicious.
1035 N Main St, Vidor, TX 77662
(409) 783-0524