Enjoy Authentic Southeast Texas Cajun Dishes from Bebeaux's Cajun Food Beaumont
When you're looking for authentic Southeast Texas Cajun dishes, head to your SETX HEB or Market Basket Grocery Store.
Bebeaux's Cajun Food produces authentic Cajun recipes "Made in Southeast Texas" and distributes them through the frozen food section of local grocery stores including Market Basket and HEB.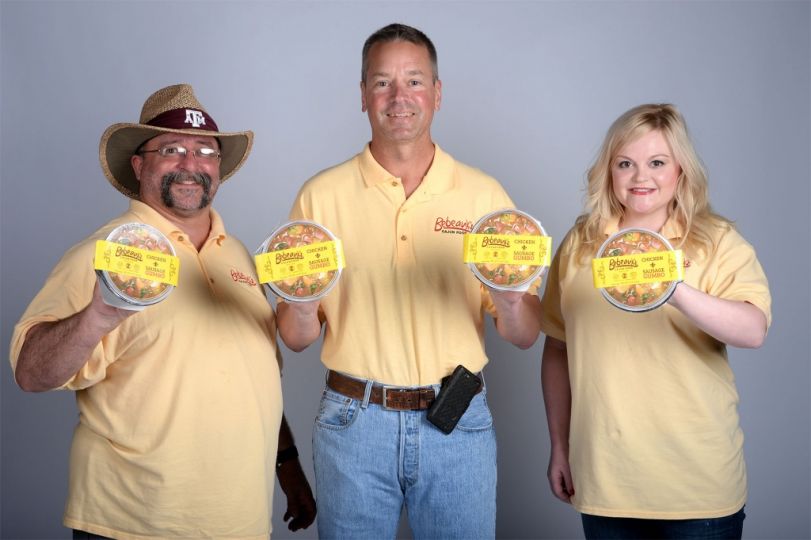 Their newest product is Shrimp Creole, hitting SETX grocery stores soon.
They currently offer Chicken and Sausage Gumbo, which has been reported a fast seller by both HEB and Market Basket stores across Southeast Texas.

How local is the flavor of their Chicken and Sausage Gumbo? You'll taste the authentic Zummo sausage, the flavor of the Golden Triangle.
What's the secret of Bebeaux's popularity?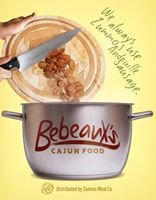 They offer a stovetop taste for even the most discriminating Cajun palate that you can heat in your microwave.
Bebeaux recipes are true to what Cajun Southwest Louisiana and Southeast Texas families grew up with.
The Zummo sausage only enhances the great spices and flavor.
Bebeaux's Cajun Food Availability in Southeast Texas 
Bebeaux's Cajun Food is currently sold in 35 stores across the Southeast Texas Area,including H-E-B, Market Basket Foods, Brookshire Brothers, and The Big Store at Crystal Beach, Texas.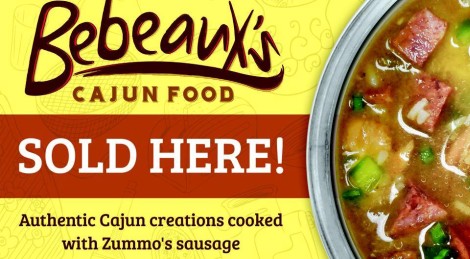 Bebeaux's frozen foods are located in the freezer section of these stores.
For more information and the full list of stores, please go to: http://www.Bebeauxs.com
About Bebeaux's Cajun Food
Bebeaux's was created by natives of Beaumont, Texas—Fred Bebeau, Greg Prejean, and Lauren Bebeau.
The mission of Bebeaux's Cajun Food is to bring high quality products with a stovetop taste to the convenience of your own home.