Family Friendly Southeast Texas Event Calendar – Boys Haven Crawfish Festival Saturday

Head out to the Parkdale Mall parking lot this weekend for the 2016 Boys Haven Crawfish Festival.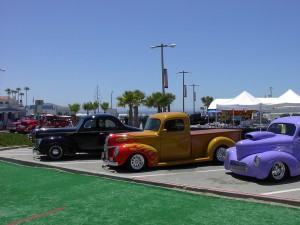 This is a fun family friendly Southeast Texas event with something for everyone:
Great SETX live music lineup featuring Cajun, Country, Rock, Blues, and Zydeco.
Fun Beaumont children's activities including bounce houses, games, and kids events throughout the day.
Southeast Texas classic car show with hot rods, vintage restored cars and trucks, Euros, and motorcycles.
Family style Beaumont crawfish boil – satisfy that craving for crawfish all while raising money for Boys Haven.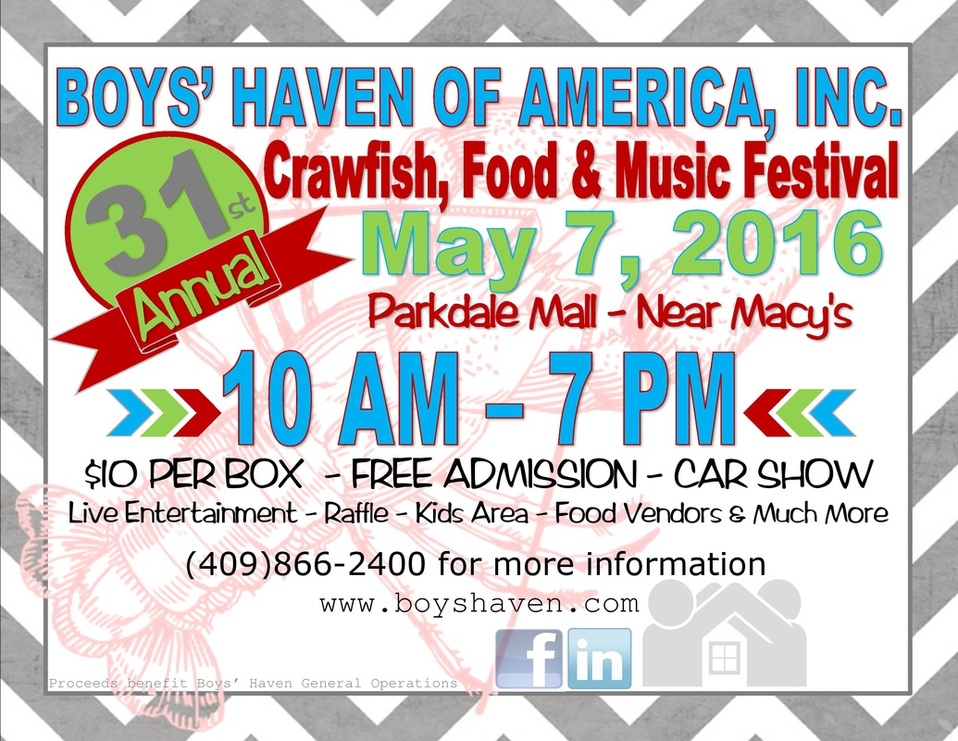 The Boys Haven Crawfish Festival also features a great raffle – get your tickets to win!
The next big event from the Southeast Texas family friendly event calendar will be this Saturday at the Boys Haven Crawfish Festival.
Are you looking for more great SETX Kids events? Check out the Kids Directory Magazine, available for FREE pickup at over 300 locations across Southeast Texas including Central Mall, Chic-fil-A Dowlen Road and Mid County, SETX libraries, kids party places, family friendly Southeast Texas restaurants, salons, boutiques, resale shops, and more.