Gluten Free Southeast Texas – Tips from Chosen Weeds Farm & Ranch
Gluten Free Southeast Texas

–

Tips from Chosen Weeds Farm & Ranch
More and more Golden Triangle foodies are going gluten free.
If this is something you'd like to explore, finding someone who is living that lifestyle to mentor you can be a great advantage.
Golden Triangle nutritionist Stephanie Harren is very well versed in how to help Southeast Texans go gluten free and to make other healthy adjustments to their diets and lifestyles.
She has been gracious enough to share some of her favorite recipes with us.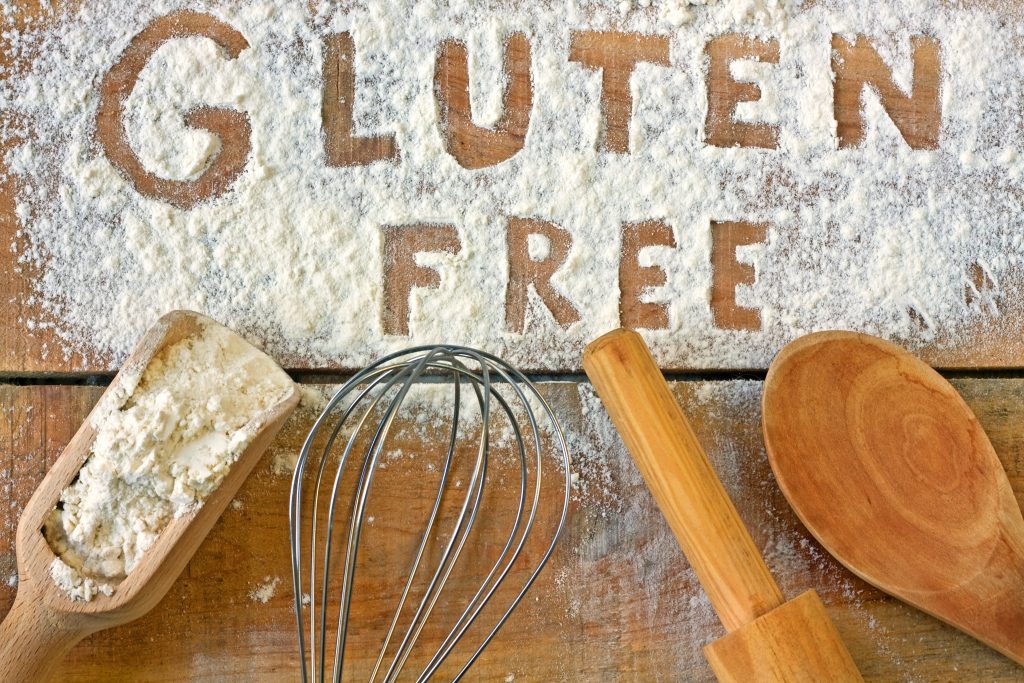 Flour-less Protein Waffles
Who doesn't like warm, fluffy waffles?  I had stumbled upon a flour-less waffle recipe and with a bit of a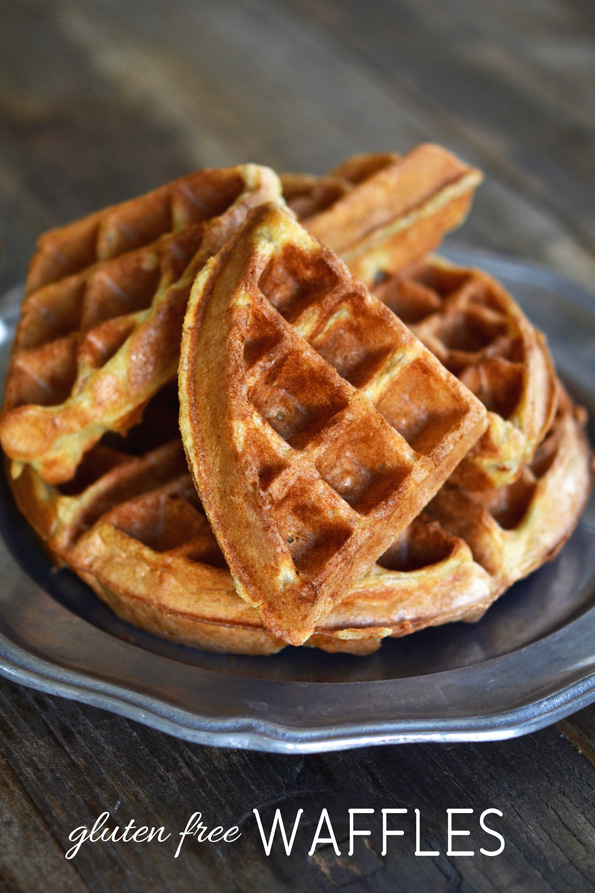 twist, I made it the bomb (if I do say so myself-toot, toot).
The key to this recipe is plantains.  I have to admit that I had not used plantains before this because I had NO idea what to do with them, but now I'm hooked and make these waffles weekly (sometimes twice a week).
Eat Drink SETX tip: Not all Southeast Texas grocery stores carry plantains, but you can consistently find them at HEB stores, and Mercado de Familia on College (a Market Basket property that caters to Latin Americans).
Plantains are related to bananas but I warn you, they taste nothing like a banana.  In fact, don't even try this highly starchy veggie without some preparation (yes, its considered a veggie and you have been warned!).  Plantains transition from green, yellow, and then to  black.   Each has a different flavor, nutritional profile and uses in the kitchen.
Green plantains: starchy, with just a hint of sweetness. They taste a little like potatoes, and work well in savory curries and stews. If you're going make plantain chips, you'll want them green.
Yellow plantains: a little sweeter and less starchy than the green ones; they're a middle ground between green and black. They're still not as sweet as bananas, though.
Black plantains: sweet (almost like a banana) and soft; bake them and eat them for dessert [1].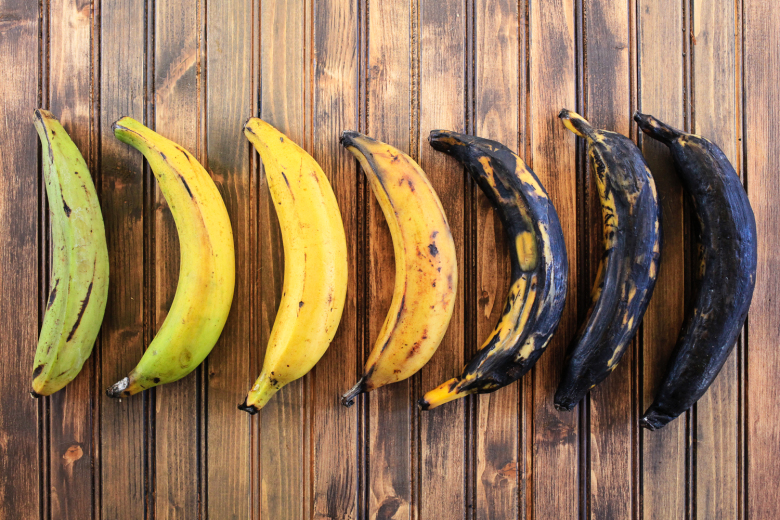 Plantains have a wonderful nutritional profile, but one of the best  benefits I see, is the resistant starch they contain.  The benefits of resistant starch on our gut health is just now beginning to be understood.  Basically resistant starches are resistant to digestion.  It becomes food for our gut bacteria.  Wanna learn more?  Visit Mark's Daily Apple for a Definitive guide to Resistant Starch. 
Other benefits of plantains include:
A great source of potassium-they actually have more potassium than a banana.   Potassium is an important component of cell and body fluids that helps control heart rate and blood pressure, countering negative effects of sodium.
Help regulate digestion-With about 5 grams of fiber/cup, plantains  help with the internal plumbing.
They also provide adequate levels of minerals such as iron, magnesium, and phosphorous. Magnesium is essential for bone strengthening and has a cardiac-protective role as well, and Americans aren't getting enough of it.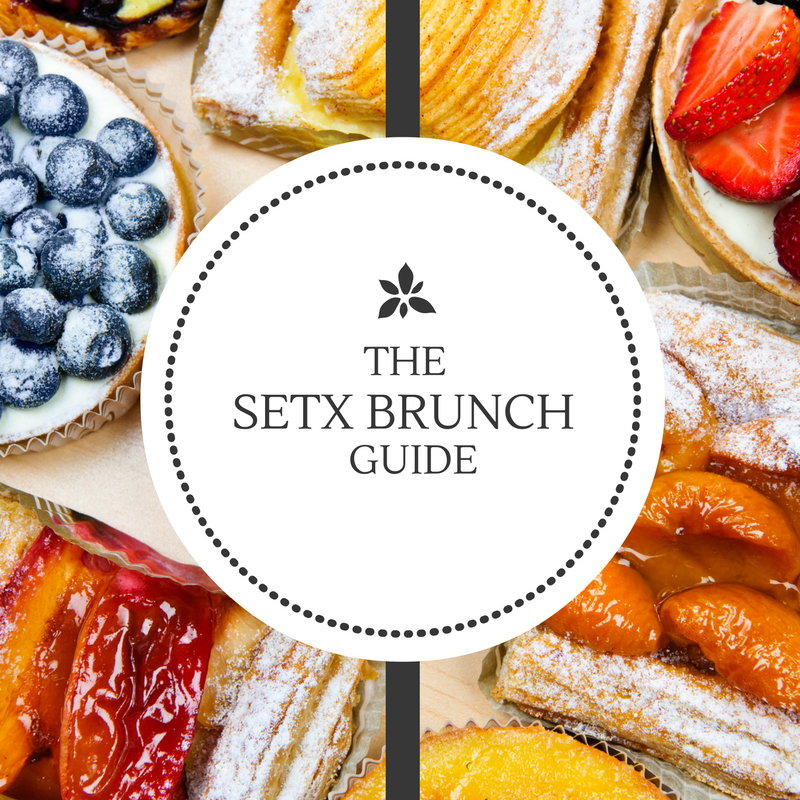 Flour-less Protein Waffles
Note: This same batter can be used to make pancakes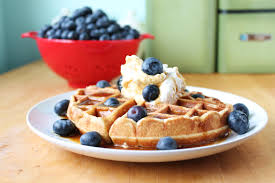 Servings: 1 individual serving of 4 waffles (this recipe is easily doubled)
1 green plantain (if you want your waffles a bit sweeter, you can use yellow or black plantains)
2 eggs
1 tsp vanilla
1 tsp cinnamon
2 TBSP Great Lakes hydrolysate collagen (this is optional,and it won't hurt the recipe if you omit it)
pinch of sea salt
1/8 tsp baking soda
Plug in your waffle iron to warm it up.
Peel the plantains.  Green plantains are harder to peel so I would suggest quartering them to make it easier.
Place all the ingredients into your blender.  I use a Nutribullet, and it does a great job.
Pour batter into your waffle iron, and follow the manufacturer's instructions for cook time (i.e . different waffle irons will have different cook times).
Note:  Make a double batch for a quick breakfast in the morning.  Also, this makes a fantastic dinner when paired with farm fresh eggs and veggies.
Sources: http://paleoleap.com/eat-plantains/
Thank you to Stephanie Harren of Chosen Weeds Farm & Ranch for today's Southeast Texas healthy living tip.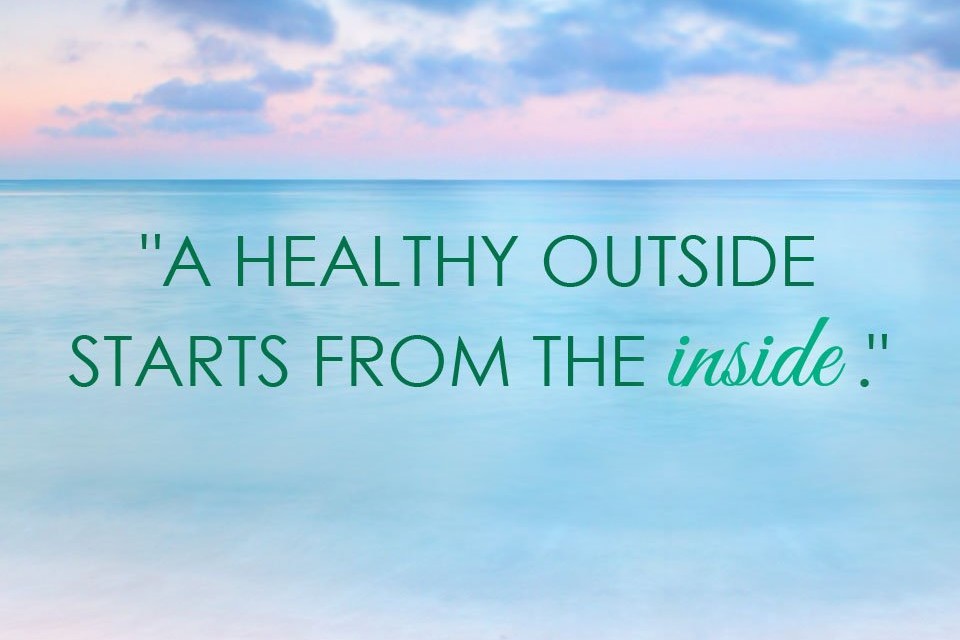 Would you like to be gluten free in Southeast Texas? 
Give Stephanie Harren a call.
Chosen Weeds Farm & Ranch
Stephanie Harren, Owner & Educator
(409) 749-0184
TheChosenWeeds@gmail.com
The Chosen Weeds offers fresh produce, fresh eggs, consultation for organic gardening, and healthy lifestyle coaching for Southeast Texans.
Eat Drink SETX tip:
Did you know Chosen Weeds also operates an animal adventure program?
Here is some information: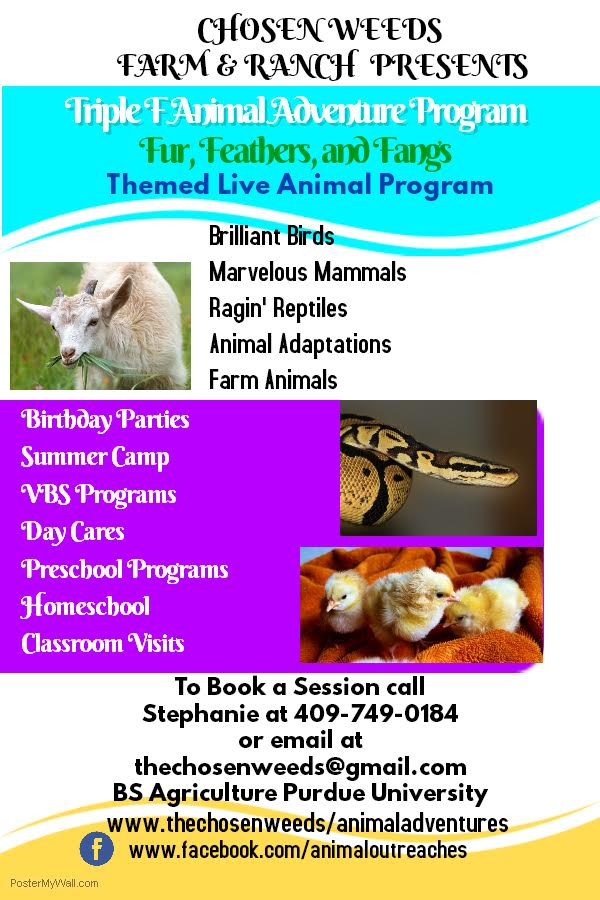 Would you like to know more?
Click here for The Chosen Weed homepage.
Would you like to save on your child's animal adventure? Get 10% off when you tell them you saw it on EatDrinkSETX.com.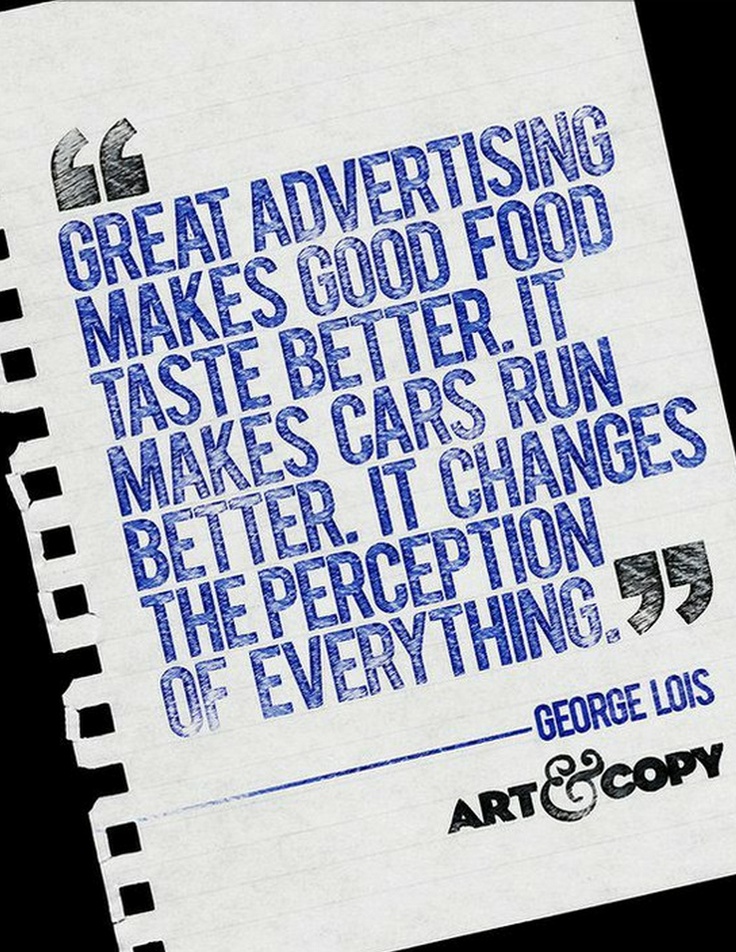 We hope this has been helpful in letting you take a step towards reaching your health goals.
Stay tuned for more Southeast Texas Healthy Living Tips right here on Eat Drink SETX.
"Like" Eat Drink SETX on Facebook to receive the latest Southeast Texas food and entertainment news on your cell phone or tablet.

Can we assist you with marketing your business to Southeast Texans looking for food, festivals, and entertainment?
Daryl Fant, Publisher

. Eat Drink SETX
(512) 567-8068
EatDrinkSETX@gmail.com
Be sure to ask about our Search Engine Optimization system – the best in Southeast Texas.
Click here for more information about Southeast Texas advertising that helps you get your message out effectively, on target, and on budget.