Happy Memorial Day from US Lawns of Beaumont
Happy Memorial Day from US Lawns of Southeast Texas
Do you know a local veteran?
Memorial Day is a great time to take them to lunch and thank them for their service.
Memorial Day is observed in the Golden Triangle and nationwide on the last Monday of May.
Memorial Day was formerly known as Decoration Day and commemorates all men and women who have died in military service for the United States.
Many Southeast Texans visit cemeteries and memorials on Memorial Day and it is traditionally seen as the start of the summer season.
Memorial Day is a public holiday.
It is a day off for the general population, and schools and most businesses are closed.
US Lawns of Southeast Texas wishes our veterans a Happy Memorial Day.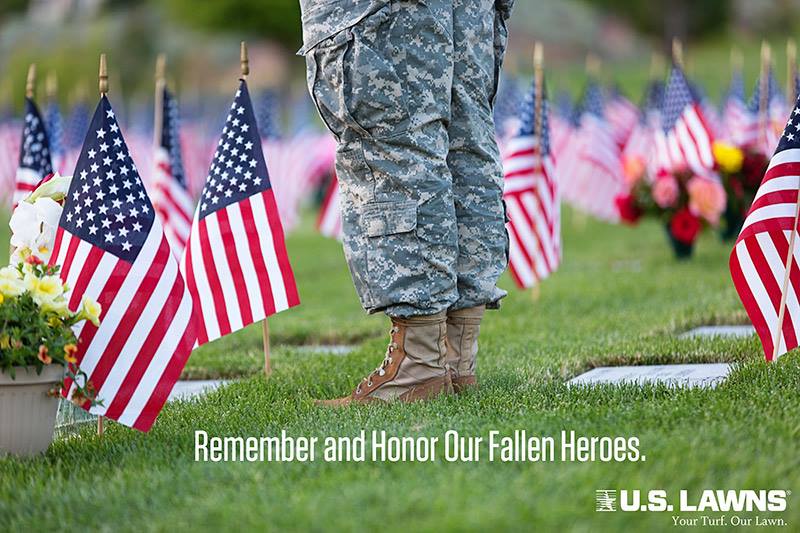 Let them proactively manage your Southeast Texas commercial landscaping needs.
Byron Jacquette, Owner US Lawns Beaumont. Landscaping and Irrigation Services .
Phone: (409) 678-2166