Happy Memorial Day Southeast Texas
Memorial Day

Southeast Texas
Waking up on Memorial Day in Southeast Texas, sometimes our plans seem a little more aggressive than we'd envisioned.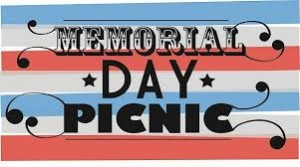 Where's the grill scrubber? How long does it take to thaw out a chicken?
Is it really smart to try to make my own barbecue sauce for the first time with twenty people coming over?
This SETX Memorial Day, get some professional help.
Beaumont's Boomtown Barbecue can provide a perfect SETX Memorial Day barbecue experience for your guests without the hassle, stress, and strain of doing it yourself.
Their grill master has been up since the wee hours to ensure there are plenty of perfectly cooked ribs, chickens, links, and briskets to go around.
Make this a Beaumont Memorial Day to remember – with Boomtown Barbecue.


Daryl Fant, Publisher.

Eat Drink SETX

(512) 567-8068
EatDrinkSETX@gmail.com