Inventive Southeast Texas Sushi at Tokyo Mid County and Tokyo Beaumont
The best sushi is not only made fresh and from the finest cuts of fish and seafood, it is hand crafted with flair and inventiveness- and Tokyo sushi rises to that standard.
How about Tokyo's Sixty Second Roll. Avocado, Shrimp, and Spicy Crab. Delicious.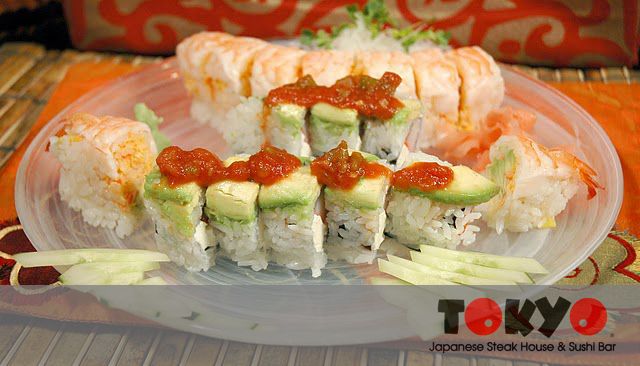 From delicate sashimi, elegant sushi, to really creative and delicious hand rolls, Tokyo offers Southeast Texas three top notch sushi bars that would be welcome anywhere in the world.
Here are some Tokyo sushi rolls that Southeast Texas loves:
Tokyo Armadillo Roll. Chicken Tempura, Spicy Crab, Jalapeno, and Bacon with a sweet and spicy sauce
Asian Cajun Roll. Soft Shell Crawfish, Spicy Crab, Avocado, Green Onions, and Shrimp. Whew!
Caliente Maki. White Tuna, Red Tuna, Fresh Jalapeno, Spicy Sauce, and Green Onions
For dozens of additional wonderful sushi roll options from Tokyo Southeast Texas, visit their online menu.