Katherine & Company – Beaumont TX
Venue: Katharine & Company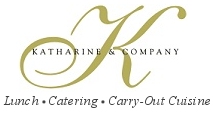 Address: 1495 Calder Avenue,  Beaumont Tx. 77701
Hours/ Days Open: 
Lunch Dining   11:00 a.m. – 2:00 pm Monday-Friday
Carry-Out   11:00 a.m. – 3:00 p.m.
Dinner Hours:- First Thursday Nights only   6:00 – 9:00 p.m
Phone: (409) 833-9919
Visit Katharine & Company Website
See Katharine & Company Menu
See Katharine & Company  Weekly Lunch Specials
1st Thursday of Every Month - You can have Dinner & Drinks at Katharine & Company and enjoy Shopping at The Mildred Building. 1st Thursday Menu.
Description: Katharine & Company began as a small gourmet take-out and catering business in 1997 designed for those who love good food but haven't the time to sit over a lengthy meal, or the energy to prepare it. And, for those who enjoy entertaining but don't have the resources or time to plan and execute an event.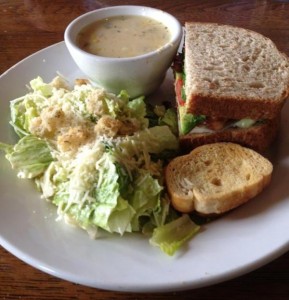 In 2004, Katharine's  growing business relocated to the Mildred Building complex and, at the request of their customers, added space for weekday lunch service. Katharine & Company offers salads, soups, entrees, vegetables and desserts, available for dine-in, carry out, delivery or catered to your home or business. Their choices are a healthy alternative to "fast food" using the freshest, seasonal ingredients, including low-fat and vegetarian items. Many options are available for customers on a gluten free diet as well.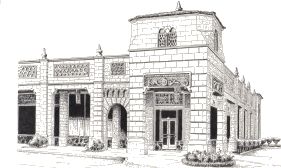 For lunch, take-out dinner, or your next party, Katharine & Company can help you prepare and plan it all. From a romantic dinner for two, a party for friends or a gala for hundreds, tailoring the menu to your specific tastes and needs, and Katharine gives her personal attention to every detail.
Katharine & Company Delivers!
$10 delivery fee to any location in Beaumont, with no minimum. …And for Mid County, Katharine's will deliver for an additional fee, as long as you give them a 24 hour notice