Katherine & Company – Beaumont TX
Venue: Katharine & Company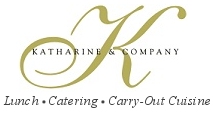 Address: 1495 Calder Avenue,  Beaumont Tx. 77701
Hours/ Days Open: 
Lunch Dining   11:00 a.m. – 2:00 pm Monday-Friday
Carry-Out   11:00 a.m. – 3:00 p.m.
Dinner Hours:– First Thursday Nights only   6:00 – 9:00 p.m
Phone: (409) 833-9919
Visit Katharine & Company Website
See Katharine & Company Menu
See Katharine & Company  Weekly Lunch Specials
1st Thursday of Every Month – You can have Dinner & Drinks at Katharine & Company and enjoy Shopping at The Mildred Building and along Beaumont's historic (and newly renovated) Calder Avenue. 1st Thursday Menu.
Description: Katharine & Company began as a small gourmet take-out and catering business in 1997 designed for those who love good food but haven't the time to sit over a lengthy meal, or the energy to prepare it.
Affectionately known around Beaumont as "Katherine's", Katherine & Company has grown by leaps and bounds propelled by:
Commitment to the freshest ingredients

(don't be surprised to see Katherine at the Beaumont Farmer's Market networking with local farmers).

Location

: The Mildred building is the heart of the newly renovated Calder Avenue shopping district – and Katherine and Company just might be the heart of the Mildred Building.

Staff professionalism

: Have you ever been to a restaurant where the staff just didn't seem to care? Well, someone like that wouldn't last a single shift at Beaumont's Katherine and Company. Katherine and Company staff are knowledgeable, friendly, and committed to creating a memorable dining experience for their loyal Beaumont diners.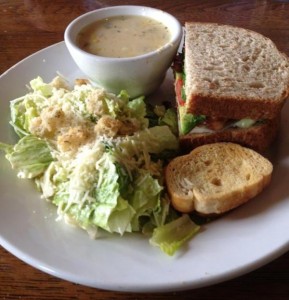 In 2004, Katharine's  growing business relocated to the Mildred Building complex and, at the request of their customers, added space for weekday lunch service. Katharine & Company offers salads, soups, entrees, vegetables and desserts, available for dine-in, carry out, delivery or catered to your home or business. Their choices are a healthy alternative to "fast food" using the freshest, seasonal ingredients, including low-fat and vegetarian items. Many Katherine and Company options are available for customers looking for Beaumont gluten free restaurant options.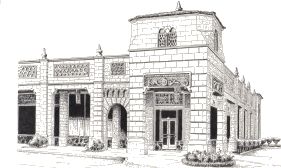 Katherine and Company is one of the top tier Beaumont caterers. She wins rave reviews from clients hosting:
Beaumont Corporate events
Southeast Texas anniversary dinners
Southeast Texas wedding rehearsal dinners
Beaumont Bridal showers
Beaumont baby showers
Golden Triangle family reunions
Beaumont company parties
For lunch, take-out dinner, or your next party, Katharine & Company can help you with all of your Southeast Texas catering needs.
From a romantic dinner for two, a party for friends or a gala for hundreds, tailoring the menu to your specific tastes and needs, and Katharine gives her personal attention to every detail.
Katharine & Company Delivers!
One challenge for Beaumont diners has been finding Beaumont fine dining restaurants that deliver.
To fill this void, Katherine and Company does offer delivery for those who can't make it in for their delicious lunches.
Katherine and Company delivery is available for a $10 delivery fee to any location in Beaumont, with no minimum.
Katherine and Company will even deliver to Mid County, Katharine's will deliver to Mid County for an additional fee, as long as you provide 24 hour notice (hey, a meal this good – delivered- is worth anticipating!).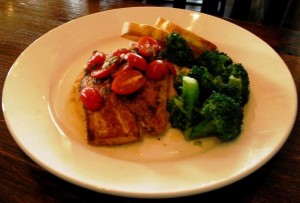 If you're looking to enjoy:
A wonderful meal served in Beaumont's most beautiful historic building.
Southeast Texas catering your guests will rave about.
A lunch that will make you say, "Everything just tastes so fresh!" over and over.
A true Beaumont fine dining experience.
Head to Katherine and Company on Calder Avenue in the historic Mildred Building.