Men Prefer Beer for Their Southeast Texas Valentines Gift Basket
Valentine's Gifts for Men
Southeast Texas Craft Beer News
Almost 75 percent of men polled say they would prefer a beer-themed gift over more traditional Southeast Texas Valentine's Day gift options.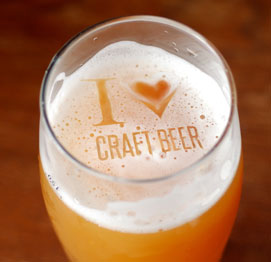 Swing by any East Texas or Golden Triangle HEB or your favorite local liquor store to create your man a Beaumont Valentine's Day craft beer basket.
Your HEB or liquor store consultant will help you put together the perfect Valentine's Day Gift Basket for him.
Guys – would you like a craft beer gift basket for Valentines day more than whatever you got (or didn't get) last year? Start dropping hints today.
She'll get the message.
Here's a tip for you – she'd like a wine themed Southeast Texas Valentine's Day gift basket.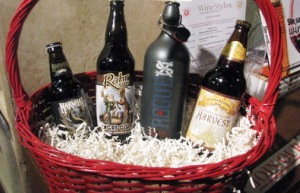 Are you looking for more Southeast Texas Valentine's Day gift ideas?
Stay tuned to EatDrinkSETX.com for the latest Southeast Texas entertainment news.
You can also "like" Eat Drink SETX on Facebook to receive the latest Southeast Texas holiday information and inspiration right on your iPhone or tablet.

Happy Valentine's Day Southeast Texas!

Stay tuned for more Southeast Texas craft beer reviews, news, and recommendations!