Southeast Texas Loves Titos Handmade Vodka – Get it at Miller's Discount Liquor in Beaumont
Southeast Texas Vodka Review 
Get Tito's at Miller's Discount Liquor on Phelan
Is vodka your preferred spirit?
Are you looking to "Drink American" in Southeast Texas?
Pick up a bottle of Tito's Vodka from Miller's Discount Liquor in Beaumont.
Tito's Vodka is not just American – it's from Texas.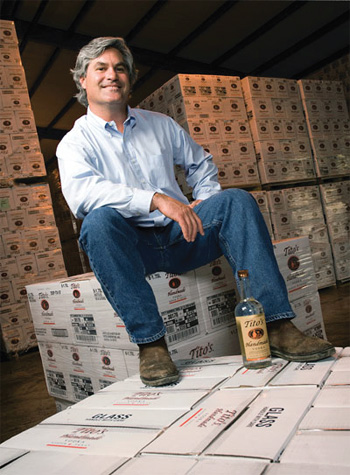 For over a decade, Tito's Vodka has been a favorite of Eat Drink SETX readers. The premium vodka is regularly requested in cocktails at The Grill, Suga's Deep South Cuisine, and other reader favorite restaurants and bars.
Celebrating its American heritage and Texas roots, Tito's Handmade Vodka has made it official by becoming the first and only spirit brand to be Made in USA Certified. After working closely with the team at Made in USA Certified through a rigorous audit, Tito's is very proud to announce this certification.
"Now, more than ever, it's important that people are given tools to make informed decisions when they spend their money," says Nicole Portwood, Brand Manager. "By becoming officially Made in USA Certified, we are able to assure our customers that when they support Tito's Handmade Vodka, they are supporting a 100% American company as well as the economy here at home."
Not only is Tito's Handmade Vodka a truly American brand, but it consistently beats the giant imports in taste tests and reviews, so consumers can count on exceptional quality at a reasonable price.
Tito Beveridge, founder and master distiller of Tito's Handmade Vodka, is a firm believer in the American dream. "I am proud that there is still opportunity in America for those that follow their dreams and are willing to work very hard to achieve them," says Tito Beveridge. After many years and many career paths including oil man and mortgage broker, Tito found something he loved to do that married his scientific skills with his love for nightlife and celebrating with friends. In 1997, he obtained the first permit to distill in Texas history. He worked day and night in his one-man one-room distillery, cooking vodka, catching some sleep here and there on the cot near the still. Without investors or much of a budget, he rolled the dice on his dream, running up as many credit cards as they would give him (19 total in the end). He slowly built a small team, some of whom cared so much that they worked for free in the beginning. Eventually things started to fall into place, despite the trials of being a one-man one-brand vodka in a business dominated by corporate giants.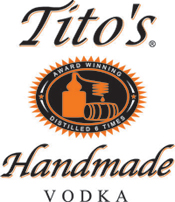 14 years later, Tito's Handmade Vodka is available in all 50 states and continues to grow as more people find out and share this American brand with friends and family. Every drop is still distilled and bottled on the same land in Austin, TX and Tito is at the distillery almost every day, tasting and tweaking batches to make sure only the purest, best tasting Texas made vodka goes into his bottles.
Tito's Handmade Vodka is distilled and bottled by Fifth Generation Inc. in Austin, Texas, and is available in Liter, 1.75L, 750mL, 375mL, 200mL, and 50mL sizes.
For more information on this high quality Texas vodka, visit www.titosvodka.com
Tito's Vodka is available in Beaumont at Miller's Discount Liquor.
Venue: Miller's Discount Liquor Store
Address: 5905 Phelan Boulevard,  Beaumont Tx. 77706
Hours/ Days Open: 
Monday – Saturday: 10a – 9p
Phone: (409) 866-8361
Miller's Discount Liquor Store in Beaumont carries a full line of: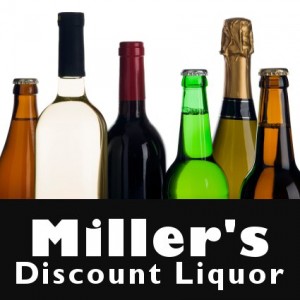 Miller's Discount Liquor in Beaumont TX also has an experienced staff to answer your questions or to make recommendations.
They carry a number of Texas and Louisiana distilled spirits: bourbons, rums, vodkas, and a number of flavored and spiced liquors. Texas is a hotbed for new distilleries and Miller's Discount Liquor is proud to feature them.
We hope you enjoyed today's Southeast Texas Vodka Review.
Are you looking to "Drink American" in Southeast Texas?
Head down Phelan to Beaumont's West End for Miller's Discount Liquor and their selection of American made craft beer, wine, and spirits. Many are made right here in Texas with a growing selection from Southeast Texas and Southwest Louisiana.
Are you looking for more restaurant and entertainment options in the Golden Triangle? Stay tuned to Eat Drink SETX.