Miller's Discount Liquor – Beaumont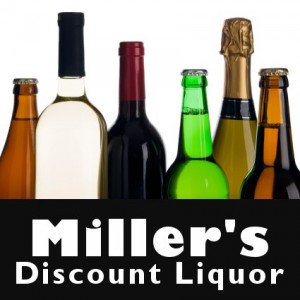 Venue: Miller's Discount Liquor Store
Address: 5905 Phelan Boulevard,  Beaumont Tx. 77706
Hours/ Days Open: 
Monday – Saturday: 10a – 9p
Phone: (409) 866-8361
Description: Locally owned, Miller's Discount Liquor makes  it easier and more affordable for you to find and buy from their amazing selection of wine, liquor and beer.  If you have ever been to Miller's,  you know that they have an huge, in-stock selection of  of hard to find and rare wines, along  with their very own Wine Specialist that will locate your desired wine and special order, if Miller's doesn't  already have it in stock.  (Most of the time , Miller's  can get it for you before the weekend)!
Craft Beer lovers know that Miller's is always on top of the new seasonal brews and latest craft beer releases, and order plenty to keep in stock! You can even create your own sixer of craft beers. Cigar aficionado's will find a wide variety of cigar brands that can be purchased, all at great prices. Miller's hosts occasional tastings on Friday afternoons, to be announced here on EatDrinkSETX.com. Miller's fan base grows daily because their loyal customers are constantly sending their friends, neighbors and co-workers to Miller's!  Miller's Discount Liquors is a boutique wine – beer – liquor store  with the most outstanding caring staff in the world, just waiting to be discovered  by all of SETX. 
*Be Responsible & Keep it Legal – In Texas, You Must Be 21 to Imbibe!