News & Resources for Golden Triangle Veterans
SETX Veteran Resources
Full Time and Part Time Careers with Primerica
In the Golden Triangle, we are proud of our veterans, servicemen and women, and reservists.
Currently, many businesses are trying to show their appreciation by offering jobs and careers for those who have served in the military.
One business that actively seeks to work with servicemen is Primerica.
Coby Roberts is a Southeast Texas Primerica agent based in Beaumont.
He is actively looking to assist local veterans, reservists, and active duty military personnel find additional income through Primerica – either part time or as a next career.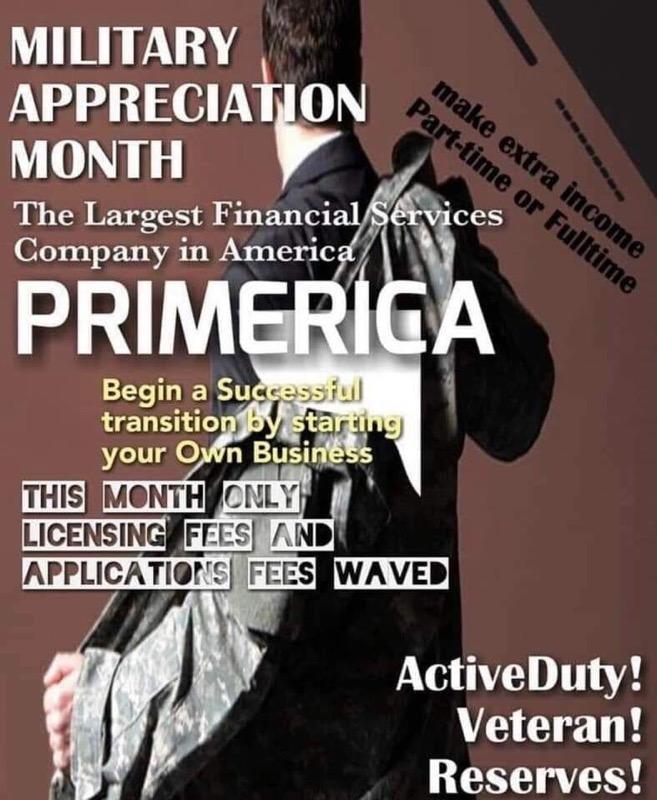 Contact Coby Roberts with Primerica for more information or to get started!
Coby Roberts, Primerica of Southeast Texas
(409) 351-0631
Call or e-mail for more information or to get started today!

Do you know other companies that take pride in working with local veterans, active duty servicemen and women, or reservists?
We'd love to hear about any great opportunities for local veterans – e-mail: EatDrinkSETX@gail.com.