Enjoy a Romantic Southeast Texas Valentine's Evening at Tokyo Steakhouse & Sushi Bar
Tokyo Steakhouse & Sushi Bar is a romantic restaurant all year year long, but never more so than during Southeast Texas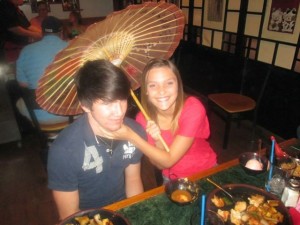 Valentine's Day.
If you're looking to turn up the romance for your SETX Valentine, enjoy a romantic rendezvous at one of Tokyo Japanese Steakhouse and Sushi Bar's three Southeast Texas locations.
Tokyo has everything to make this a memorable Valentine's Day:
Tokyo's SETX hibachi chefs entertain as they prepare your meal – this is basically a trip to the theater, all for just ordering a steak and shrimp.
Tokyo's Southeast Texas sushi chefs not only use the freshest ingredients- they create culinary art. Sushi rolls shaped like hearts…. you can taste the romance!
Tokyo has lots of ambiance- three beautiful locations, convenient to anywhere in Southeast Texas. Sometimes you want a great meal, but on Valentine's Day you want the wonderful meal with the ambiance Tokyo Steakhouse & Sushi Bar has become famous four. Every day, Tokyo is known for the best Beaumont and Port Arthur sushi and hibachi – they step it up even more for your Golden Triangle Valentine's Day experience.
Tokyo's bartenders are as skilled as their chefs -and they invent new drinks every Valentine's Day. Two drinks and you might be able to skip the movie… Hey, it is Valentine's Day Southeast Texas!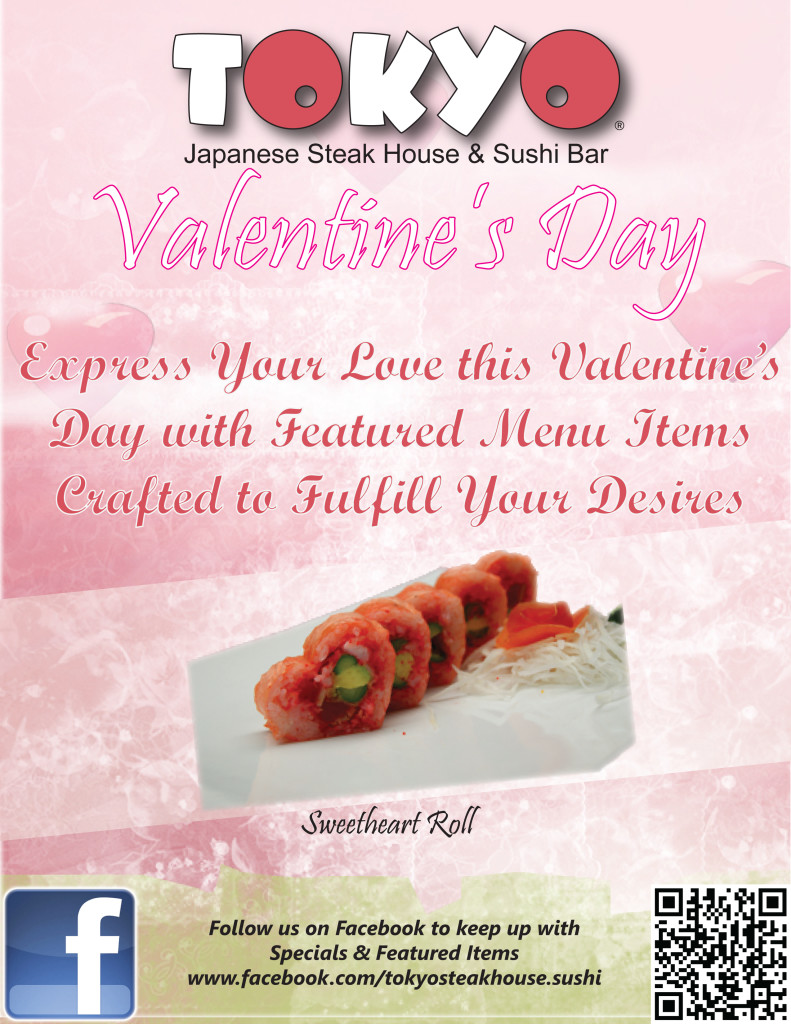 You already know Tokyo for the best Beaumont sushi. You already know Tokyo for the best, freshest, Port Arthur sushi.
You know Tokyo's Southeast Texas hibachi chefs are the best – their work is delicious as entertaining.
Don't miss this chance discover why Tokyo is such a popular Southeast Texas Valentine's Day restaurant – actually three popular Southeast Texas Valentine's Day restaurants!