Planning a Southeast Texas Labor Day Barbecue?
Labor Day in Southeast Texas 
One Last Day of Summer!
In Southeast Texas, Labor Day is our last big summer holiday.
For many Southeast Texas foodies, that means the last big communal grilling.
If you're planning a big Southeast Texas Labor Day cookout, here are some fun ideas to consider:

Know Your Audience & Any Special Needs

. Do they have any special needs? Accounting for gluten free or vegetarian options can be pretty easy if you know about them in advance. You can cover your bases by planning a couple of options for each. Kabobs cover your SETX gluten free guests and veggie kabobs are a great option for your vegetarian guests (you can add firm tofu, but you don't have to). Keep it simple: alternate steak or pork with cherry tomatoes, onion slices, a marinated mushroom (Italian dressing or balsamic dressing both work great), a pineapple slice, and a red/green/yellow bell pepper slice for a great Southeast Texas kabob. For your SETX vegetarians, just make some without the meat – easy and delicious. Your Southeast Texas gluten free and vegetarian guests will appreciate the extra effort.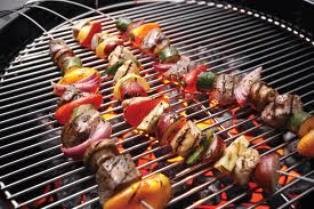 Consider Serving Labor Day Sliders

. Sliders are a great option for Southeast Texas Labor Day grilling for a number of reasons.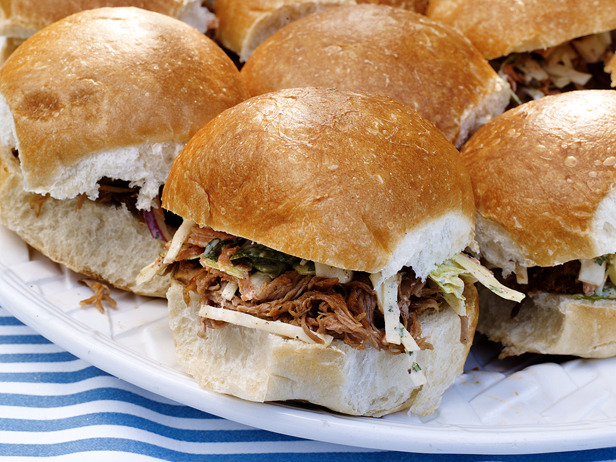 Sliders cook fast – you can feed lots of people in less time.
They look great on a plate.
Sliders cut down on food waste. If you just make your signature giant burgers after people have been working on appetizers for two hours, you'll end up with lots of wasted food.
Sliders are a perfect portion for a big Southeast Texas Labor Day cookout.

Sliders are also popular with kids

. Parents will appreciate having things that kids are instantly familiar with and drawn too.
Don't fear the hot dog

. Our tendency as Southeast Texas foodies is to go gourmet. Sometimes that's great, but things served in a bun are easy and expected at Golden Triangle Labor Day cookouts. Your guests will eat way more hot dogs than you'd believe. You can certainly kick it up a notch with gourmet dogs, Boutte's boudain, Zummo's Party Time links, brats, and other alternatives or additions to the classic hot dog.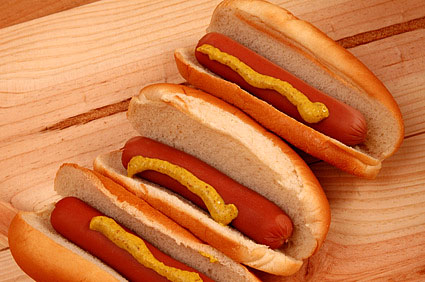 Buy Your Golden Triangle Labor Day Supplies Early to Save. Make a list of what you'd like to serve early and stock up when the price is right. Brookshire Brothers and Market Basket often have 10 pound bags of chicken quarters for $.39 to $.59 a pound. When they do, fill the freezer. A couple of times a year Market Basket will have a big sale on Zummo links. The same is true for steaks, hamburger meat, ribs, and other popular Southeast Texas Labor Day barbecue fare. You can cut your Southeast Texas Labor Day Party budget in half by planning around sales.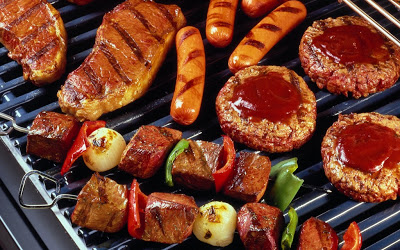 Your Labor Day Guests will Love Watermelon

. Nothing is easier or more popular at SETX cookouts than watermelon. Just slice and ice and your guests will eat all you put out. From Memorial Day through Labor Day, Southeast Texas loves watermelon – cool, healthy, delicious.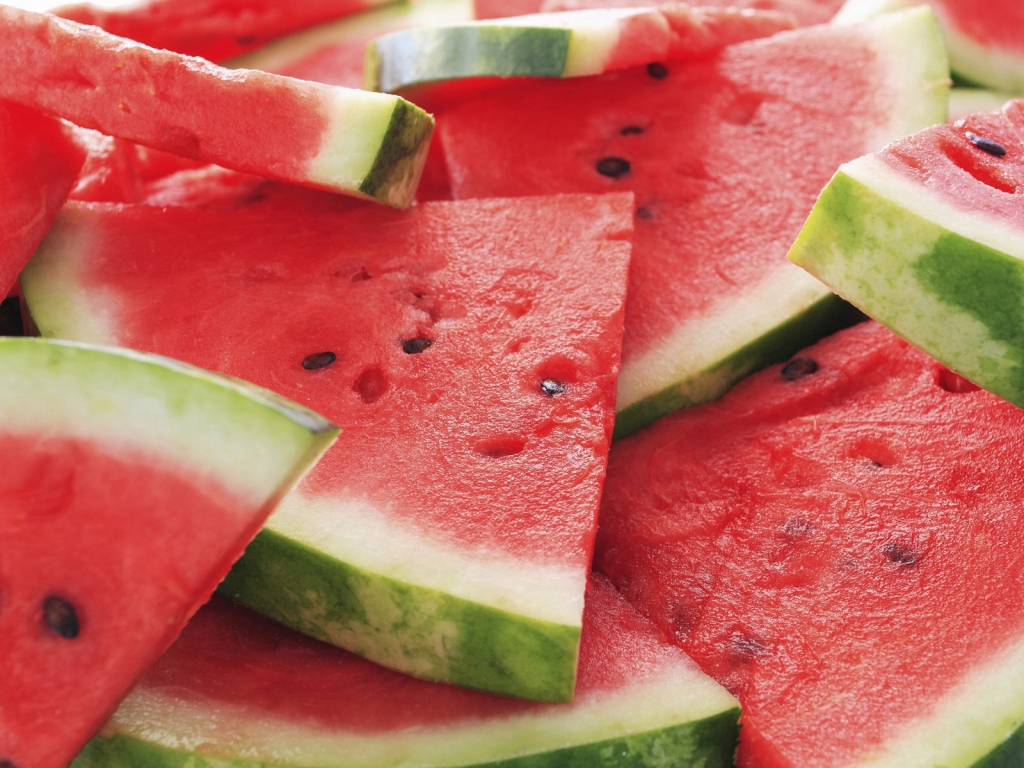 Your guests want to help

. Your guests are being sincere when they ask if they can bring anything. Don't be a hero – let them pitch in.
If your neighbor makes an awesome dewberry cobbler, let her bring it.
If your brother has a freezer full of deer sausage, let him bring some over.
Your guests will often feel more at ease if they believe they've contributed. Maybe someone wants to bring their grill and pitch in on the cooking?
Say, "Thanks!" It's a party, you don't have to do it all yourself. Enjoy the day with your guests – and let them feel like they're helping you.

Happy Labor Day Southeast Texas- Enjoy!
Would you like to take a break from running the grill this year?
Fortunately, there are Southeast Texas grill masters ready and willing to cater your Southeast Texas Labor Day barbecue.
In Beaumont call Boomtown Barbecue. Boomtown Barbecue caters Southeast Texas parties year round from Beaumont weddings to Golden Triangle Labor Day cookouts. Take it easy this year and let Boomtown perfectly smoke your rings, chicken, and links. Your guests will love their award winning Beaumont barbecue, and you'll appreciate getting a Southeast Texas Labor Day off. Anytime you're looking for a great Beaumont barbecue caterer, Boomtown BBQ delivers.
Don't drink and drive on Southeast Texas Labor Day.
Use a Southeast Texas designated driver, call a friend, or a Southeast Texas Car Service.
Daryl Fant, Publisher.

Eat Drink SETX

(512) 567-8068
EatDrinkSETX@gmail.com