Planning a Southeast Texas Wedding Reception?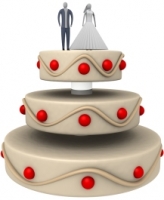 Planning a Southeast Texas Wedding Reception ?
Questions to Ask,  Things you need to look for..So you have a "No Surprises" SETX Wedding Reception!
1. Tables and Chairs– Does the SETX wedding venue provide tables and chairs? How many are available? Is there an extra fee?
2.  Parking – Is there ample parking for the number of guests you will have? Is there a parking fee?  Is the parking convenient for all?  (consider elderly, quests with disabilities, deliveries from vendors)
3. Bathrooms – Will the bathrooms accommodate your guests? Are they clean?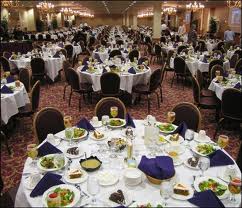 4.  Changing rooms – Do they have a changing room for use for the bridal party, if needed?
5. Kitchen / Catering – Does the Southeast Texas wedding venue facility allow outside caterers? Is alcohol allowed? Do you have use of the Kitchen? Is there an extra fee?
6. Sound System/ Electricity– Is there a sound system available on site? What sound components are available? (microphone, speaker, etc) What type of electrical outlets does the facility have? (will this work for your chosen Southeast Texas wedding DJ or band) ; Does the facility have enough electrical "juice" to handle your sound needs? What about a dance floor?
7. Decorations / Candles / etc – Are there any limitations on decorating for your reception? Is there anything, in the manner of decorations that the banquet hall does not allow?  Can you have candles on the tables?
8. Access – Can you have your wedding planner, decorators, and chosen Southeast Texas wedding vendors deliver and setup the day before? How soon can you have access to start setup prior to your wedding reception?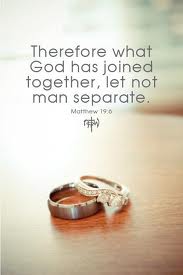 9. Attendant – Will the banquet hall have a "go to " person on site to answer questions and assist with setup during your SETX wedding reception?
10. Cleanup – Will you need to pay for cleanup after the event, or can you have your own clean up crew do the job? Is there a fee for cleanup after the wedding banquet?
11. Deposits / Contracts – What is the rental fee? Are there any deposits? Is there a reduced fee for having a reception during the week vs. weekends? Many Southeast Texas wedding venues do offer significant discounts for weddings held on weekdays, or even on Sunday. Ask to see the contract up front. Look at any cancellation fees or the banquet halls' refund policy.
SETXWeddings.com also suggests these local venues!

For Banquet / Reception Hall Rental
The Laurels – This brand new, state of the art facility combines classic architecture with contemporary amenities. Your guests will enjoy the attractive outdoor cocktail reception area, and the bride will enjoy all of the features built in to let her get ready for the event in comfort and style.
The Brown Estate   – Whether you are considering a large or small event, The Brown Center offers a classic background for you and your guests. (Orange)
Reception Facility With Full Catering Services :
Beau Reve – Historical Elegant Mansion with landscaped grounds, patio and plenty of parking for your guests. (Port Arthur)
Suga's Deep South Cuisine – Great Party Room upstairs, with full video/sound system, and a great outdoor view on their beautiful covered patio! See their catering menu here or call them to ask about special requests (Beaumont)
Suga's Deep South Cuisine – Suga's now offers Off-site catering! Suga's will cater your reception at any facility you choose! (Beaumont)
Chuck's Catering – Chuck Harris works hard to assist brides with catering and more – finding hard to locate decorations or special elements like a lighted bar for an outdoor reception or an ice sculpture to give the event an enhanced elegance.
Bando's Catering –  Bando's calls their style of Catering as being "handcrafted", meaning they create a visual art with their  food that is truly unique. (Beaumont)

Most Southeast Texas restaurants can handle catering for any size wedding. You will find menus here on EatDrinksetx.com to review for their food selections, but don't hesitate to call them directly if you do not see a special catering menu listed on their page!
Visit SETX Weddings at their website at www.setxWeddings.com or join them on Facebook at http://www.facebook.com/setxweddings

When you're planning a Southeast Texas wedding reception, visit SETXWeddings.com.