Pop a Cork – Football Season is Back! Wine Styles Beaumont.
Pop a Cork – Football Season is Back! Wine Styles Beaumont.Southeast Texans have suffered through a long football drought.
Well, pop a cork, the wait is over!
Wine Styles on Dowlen has a number of nice choices to help you celebrate the return of football.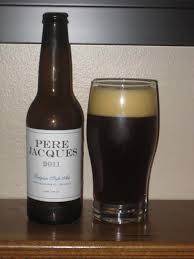 They also have an alternative if you're a man who never really fell in love with the taste of champagne, or sparkling wine.
Wine Styles Beaumont carries a number of high quality beer offerings that come in wine bottles.
You can pop a cork to celebrate and then drink something you enjoy and appreciate – beer.
For my "football is back" celebration, I chose a bottle of Pere Jacques, Belgian Style Abbey Ale.
Many Southeast Texas beer fans discovered Belgian Abbey Ales in college when they were first learning all of the different flavors and complexities a beer could have.
I think my first was Chimay and it was clear that this was a beer worth contemplating.
Many American beer drinkers were impressed with these Belgian Abbey ales and have worked very hard to recreate them or put their twists on them.
One that has created a wonderful "Belgian Styles Abbey Ale" is Pere Jacques by Goose Island Brewery in Illinois.
On a recent visit to Wine Styles on Dowlen I picked up one in a wine bottle. It really is a perfect combination for Southeast Texas men to enjoy for a special celebration- looks like a wine, tastes like one of the world's best beers.
Pop one open to celebrate the return of football. The Lamar Cardinals are winning (75-0 Wow!), what a wonderful time in Southeast Texas.
While you are at Wine Styles Beaumont pick up a few extra bottles for Thanksgiving, Christmas, and your anniversary.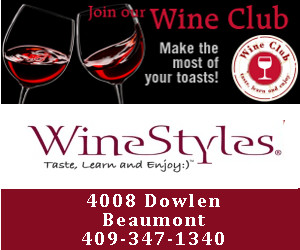 Most Southeast Texans already know Wine Styles on Dowlen as a favorite Beaumont wine bar and place to find a special bottle of wine to share with friends. Go a little farther into the back of the store and you'll find Wine Styles Beaumont also has a great selection of craft beers, specialty beers, and Texas beer.
NOTE: Wine and beer selections change frequently at WineStyles Beaumont so there is always something new to discover.