Reverse Happy Hour @ Tokyo Japanese Steak House & Sushi Bar (Maki Mondays) !!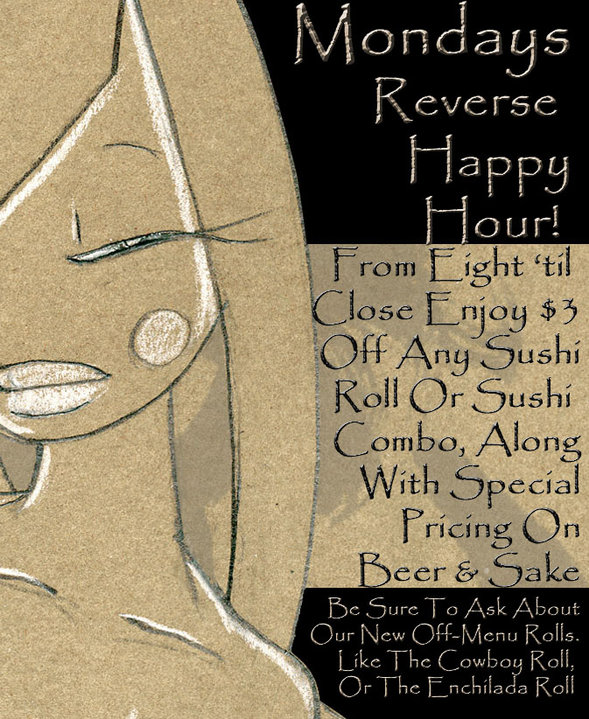 Mondays @ TOKYO
Maki Mondays – Reverse Happy Hours from 8:00 – Close (All SETX Locations)
$3 OFF ANY Sushi Roll and Sushi or Sashimi Combinations!
All Happy Hour Drink Specials Apply!
This would be the perfect time to try Tokyo's current specialties the "Cowboy Roll" and "Enchilada Roll" which is also discounted during reverse Happy Hour!
Satisfy your Sushi cravings today at any SETX  Tokyo location (two in Beaumont, one in Mid County)!
Tokyo Has the Most EXTREME Sushi Menu in SETX (See below)
Click on the Sushi Menu Image to Enlarge !