Got Your Tax Return? Get a Great SETX Used Car Deal at Nissan of Silsbee
On today's SETX Car Review, we look at a great opportunity to put down a nice down payment on your new vehicle- your tax return.
Southeast Texans are getting their tax return checks – and looking for great SETX Used Car Deals.
Many will find their next vehicle at Nissan of Silsbee.
Nissan of Silsbee is hosting a special Tax Season event featuring:
Great Southeast Texas used car financing from .9%. That's right – less than 1% on a pre-owned vehicle.
One of the largest pre-owned inventories in Southeast Texas- Fords, Chevrolets, Toyotas, and of course, great used Nissan vehicles.
Clean Car Fax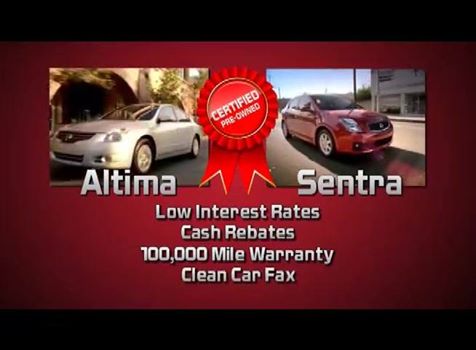 Whether you're current car is on its last legs or its just time to upgrade, Nissan of Silsbee is making DEALS during their special tax season used car event.
Don't miss this opportunity to get a great SETX used car deal -and get great financing.
You may never see used car rates from .9% again.

Nissan of Silsbee