Big NFL Weekend in Southeast Texas – Catch Every Game at The White Horse Bar & Grill in Beaumont Tx
This is a BIG NFL weekend for Southeast Texas football fans.
Catch every game of the NFL season at The White Horse Bar & Grill in Beaumont, your S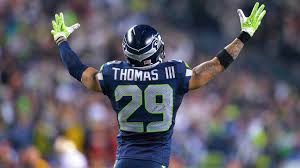 ETX sports bar.
With 22 big, new, state of the art TVs The White Horse Bar & Grill was designed from day 1 to provide a first class NFL watching experience for Beaumont fans.
Whether you're looking to create a legendary Beaumont Steelers Bar or to see if this is the year the Dallas Cowboys return to Super Bowl glory, the magic will happen on the big screens at White Horse Bar & Grill.
This great SETX sports bar has everything you're looking for: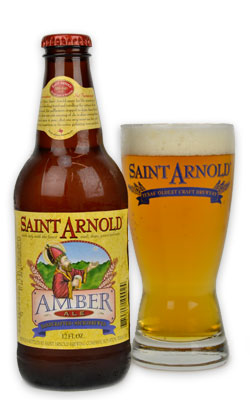 A great menu for Beaumont NFL fans. From their White Horse ground sirloin sliders to Macho Nachos, this is a Southeast Texas sports bar that put their menu second. Enjoy a first class meal while cheering your favorite NFL team to victory.
Ice Cold Beer. Everything tastes better with an ice cold Miller Lite or Dos Equis, including both victory and defeat. Find a seat near your game and order a cold one.
Great NFL Atmostphere. This is Beaumont, NFL country. You'll see lots of Cowboys jerseys, plenty of black and gold for SETX Saints fans, and the Red White and Blue of the Houston Texans. This is also the home of Earl Thomas, so don't be surprised to see tables full of Seahawks fans. Of course every bar in America attracts the Black and Gold, so the Steeler Nation will be represented at White Horse Bar & Grill. Cheer your team in this great SETX sports bar- it is like tailgating without the bad weather.
Great food, ice cold beer, and a great NFL atmosphere – everything we're looking for in a Southeast Texas Sports bar.
No wonder White Horse Bar and Grill is emerging as the place to watch the NFL in Beaumont Tx.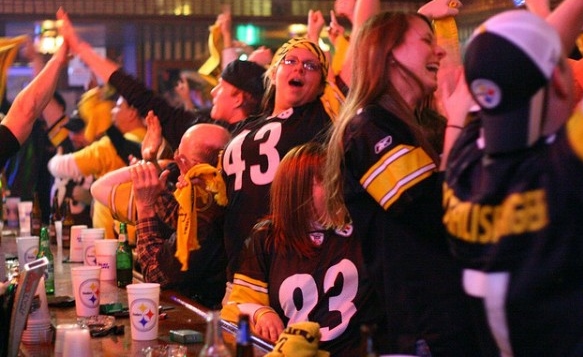 NFL Football season is finally here Southeast Texas.
Don't miss a single NFL game Beaumont – they'll all be on the big screens at White Horse Bar & Grill.
Come for to cheer your favorite NFL team, but plan to stay all night.
There is always something special happening at White Horse Bar & Grill.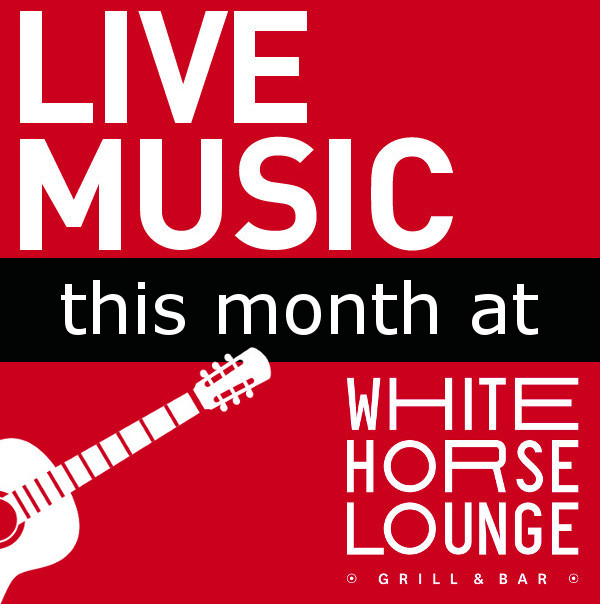 Not only are they a great Southeast Texas sports bar, they are also a top Southeast Texas live music venue.
Bands from The Kaiser Brothers to My Beautiful Disaster regularly grace the stage.
From enjoying great Southeast Texas live music to watching the best of the NFL, we'll see you at White Horse Bar & Grill, your SETX sports bar.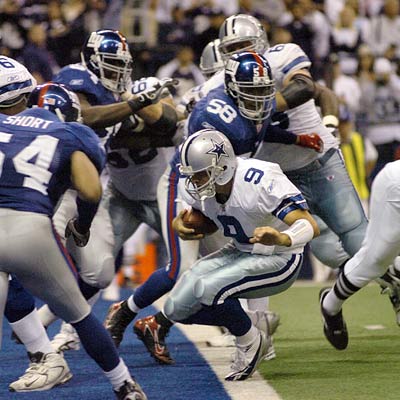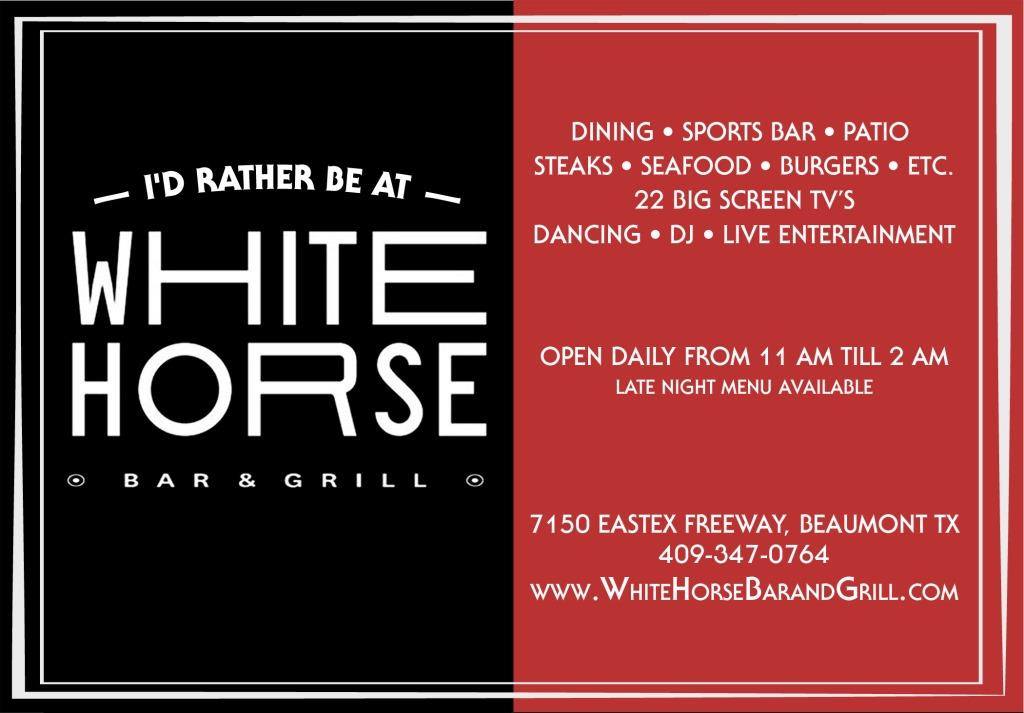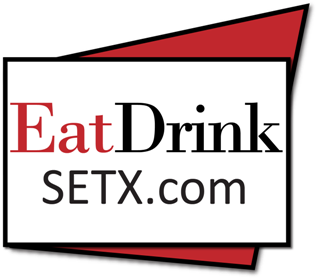 NFL bar Beaumont Tx