SETX Sushi Special: Sunday Funday is Back at Tokyo!
Have you been looking for a great Southeast Texas sushi special?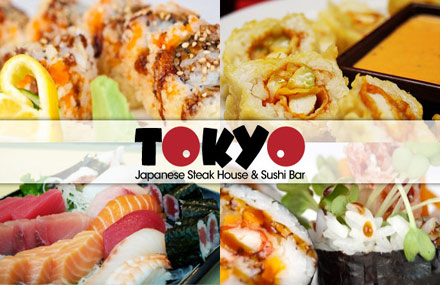 It's at Tokyo Japanese Steakhouse & Sushi Bar's three Southeast Texas locations – Sunday Funday is back!
$5 Tokyo Crunch Rolls.
$5 Tokyo Chicken Rolls.
$5 Tokyo California Rolls.
Get the freshest sushi in Southeast Texas – and get a great deal, just in time for football season.
Sunday Funday $5 sushi roll special is at all three SETX Tokyo locations, from open to close.