Shake it Up Beaumont – Chocolate or Vanilla Daddio's Shakes Feature Blue Bell Ice Cream
Southeast Texans cruising Calder Avenue have enjoyed a long love affair with the Beaumont milk shake.
From the historic Pig Stand to the new Daddio's Burger, Southeast Texas milkshakes have provided a cool treat on hot, humid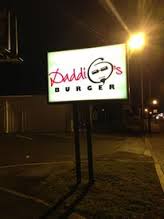 nights.
While the celebrated Pig Stand has long been closed, Daddio's Burger is still serving up classic Beaumont Milk Shakes and Malts.
At Daddio's, their key milk shake ingredient is another Texas made favorite – Blue Bell Ice Cream.
When you start with BlueBell, it's not hard to make a great Beaumont milk shake.
As the temperatures start to rise, you'll get a craving for a first class milk shake or malt.
When you do, cruise down Calder and look for the Daddio's Burger sign.
Chocolate or Vanilla, Daddio's will make you a thick delicious Beaumont milkshake (or malted!).