Southeast Texas Bar-B-Q Roundup!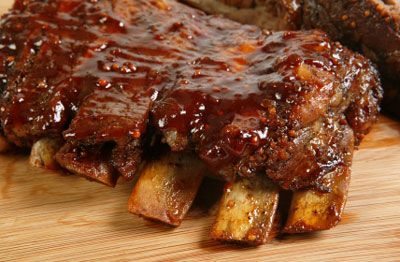 Boomtown BBQ – Not serving your typical BBQ menu, the folks at Boomtown are creative with their BBQ and the  flavor of their barbecue really kicks butt!! Pulled pork sandwiches, pulled pork fajitas, baked potatoes with pulled pork, Boomtown even serves pulled pork right on butcher block paper with a side of bread! Stop by and pick up your BBQ by the pound ( Brisket, Pork Loin, Pulled Pork, Turkey Breast, Sausage Links, Spare Ribs, even smoked Chicken Halves)! Voted Best BBQ sandwich in SETX 2012!  (in same shopping center as Honey B Ham in Beaumont) 
Comeaux's Bar B Que Pit – Nothing fancy about this old school BBQ joint, but if you like your meats and links smoked with a lot of soul, you'll love the way Comeaux's has been doing their BBQ ever since your (grand)mother was knee high…A little tip, if you have a bit of a drive to get there, call ahead to make sure they are open, but so worth the drive!  (409) 982-3262. (1848 Bluebonnet Ave. in Port Arthur)
Patillo's … where the food still tastes as good as it did when it opened over 20 years ago! Ribs, Pork, Beef , Chicken, down home dirty rice , home style beans and sauce, potato salad and fruit cobblers! Buy it by the pound or anyway you want it! Despite rumors, Patillo's is open! and ready to serve you at 2277 Washington Blvd.(Beaumont)
Jack's Pak-It -  For whole briskets, baby back ribs, ribeye racks,beef tenderloins, pork chops and more..Jack's has your favorite meats for firing up the grill! (Don't feel like cooking? Well, Jack's will even do the grillin'  for you if you call ahead and give them notice)! … Check out their specialty barbecue sauces and marinades, plus plenty of freshly prepared homemade sides to go!  See all of  Jack's Pak-It  Menus here (Beaumont & Lumberton)
Doug Nelson Café & Catering– Popular with all of us locals for 30+ years,  for their BBQ beef and links, smoked Boudain, etc…located Fannett Road (Texas Highway 124 at Ave. C) (Cheek)
Papa's Place - Papa's cooks up Rib,  Brisket, & Chicken Plates that are to die for ! All you can eat Bar B Q Every Sunday for only $11.99 (Winnie Texas)
….and for BBQ ribs, our visitors voted West Texas Style BBQ located at 3078 Highway 96 North in Silsbee,  as the Best BBQ Ribs in SETX 2012! (409) 385.0597
Where is your favorite place to get your Southeast Texas Barbecue?
Tell us about it!