Hefeweizens are Perfect for Southeast Texas – Try Dia de los Muertos' Version at Miller's Liquor on Phelan
Craft Beer Reviews for Beaumont and Port Arthur
Dia de los Muertos Hefeweizen
On today's Southeast Texas Craft Beer Review, we look at a wonderful beer to enjoy in the Southeast Texas Heat – Dia de los Muertos Hefeweizen. You can get it at Miller's Discount Liquor on Phelan in Beaumont.
Most Southeast Texas craft beer aficionados have had the moment – the time you learned not all craft beers stand up in the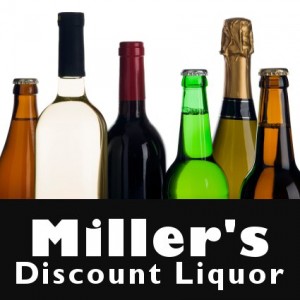 Texas heat.
Mine was fishing near our Galveston beach house. I'd packed Guinness Extra Stout, Sam Smith's Nut Brown Ale, and Paulaner Salvator Doppelbock for a fishing trip with friends from the University of Texas.
As good as each of these venerable beers was in the comfort of my home or the balcony on the beach house, none of them tasted right in the blazing Southeast Texas summer heat.
My friends and I ended up buying some of the lightest beer we could find and went back to fishing.
I've since searched for beers that had character and also stood up well to the heat.
Hefeweizens definitely shine in the SETX sun.
Shiner has a great one. Saint Arnold's Weedwacker is also top notch.
One of the newest – and most surprising – is from Mexico, from Cerveceria Mexicana.
With a few notable selections, like the venerable Dos XX and Negro Modelo, Mexican beer has tended toward the light and more focused on image than complexity.
Cerveceria Mexicana is taking a bold departure with a full line of hand crafted beer that will be available in the US.
The beer is Dia De Los Muertos Hefeweizen.
I'd long looked at Hefeweizens as European classics that had been remastered in the US.
The Cervercerian Mexicana version shows that anyone with a heart for crafting fine craft beer can master the Hefeweizen.
The bold "Day of the Dead" art work fits in nicely with the current vibrant images that adorn craft beer bottles and six pack cases.
This great beer from Mexico, inspired by a German classic, was a pleasure to feature on The Southeast Texas Craft Beer Review.
Pick up a six pack of Dia de Los Muertos Hefeweizen on your way to Crystal Beach or Lake Sam Rayburn this weekend – it will definitely shine under the Southeast Texas summer sun and you won't lose any fishing time!
Venue: Miller's Discount Liquor Store
Address: 5905 Phelan Boulevard,  Beaumont Tx. 77706
Hours/ Days Open: 
Monday – Saturday: 10a – 9p
Phone: (409) 866-8361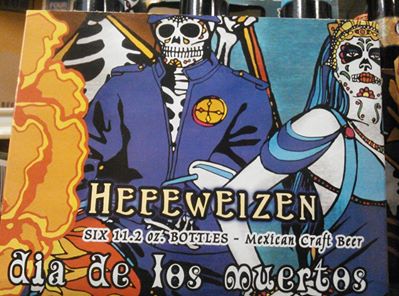 We hope you have enjoyed this edition of The Southeast Texas Craft Beer Review.
Looking for more Southeast Texas entertainment news?
Stay tuned to EatDrinkSETX.com.
We are your Southeast Texas lifestyles magazine – online 365 days a year.
You can also "Like" Eat Drink SETX on Facebook to receive the latest concert announcements, restaurant reviews, and Southeast Texas craft beer reviews right on your iPad or cell phone.