Southeast Texas Craft Beer Lovers- Discover Pedernales Lobo Lito
Southeast Texas Craft Beer Review
Have you been looking for a great Texas craft beer to pair with your Southeast Texas food favorites- Cajun, Tex Mex, and barbecue?
When Southeast Texas craft beer lovers are looking to discover something new, they head to their favorite liquor store – or HEB!
One that will miss was brewed right down the road in Fredericksburg- Pedernales Brewing Company's Lobo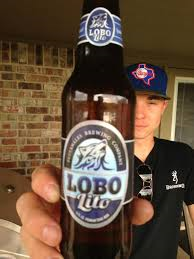 Lito.
The light bodied Texas brewed Pilsner pairs very well with popular local favorites Southeast Texas spicy crawfish and bacon wrapped jalapenos.
The quality of the ingredients really comes through in the flavor of the beer:
Pilsner Malt Barley
Weihenstaffen Yeast
Saaz Hops
Texas Hill Country Well Water
The clean, crisp taste pairs perfect with the kinds of food we love in Southeast Texas- gumbo, hot links, boiled crabs.
If you've been looking for a great Texas beer to pair with Cajun, Tex Mex, and barbecue, Pedernales Lobo Lito was your beer.
Unfortuntaely, the Pedernales Brewing Company has been bought out and this great beer is no longer available.