Southeast Texas Family Road Trip – Galveston's Pier 21 & The Pirate Island of Jean Lafitte
Southeast Texas Road Trip – Visit Galveston's Pier 21
When you're planning your next Southeast Texas family road trip, consider a short drive to Galveston's Pier 21.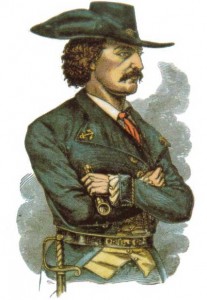 Pier 21 is home to three great films:
The Great Storm documents the 1900 hurricane that forever left it's mark on Galveston.
The Pirate Island of Jean Lafitte tells the story of the legendary pirate Jean Lafitte who is often credited with founding Galveston.
Galveston: Gateway to the Gulf . Between 1835 and 1935, more than 200,000 immigrants from all over the world entered the United States through Galveston. At the time, Galveston was hailed "The Ellis Island of the West".This film is a great introduction to that largely forgotten part of Texas history.
If you are looking to combine your Southeast Texas family entertainment with education, try The Pirate Island of Jean Lafitte.
In my day, p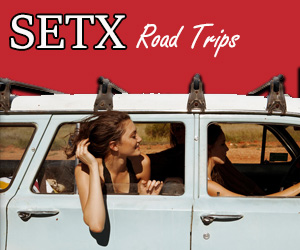 irates were largely glossed over in Texas History. This is a subject most of us don't know a lot about. Lafitte was a mystery. Was he more pirate or patriot? Smuggler or businessman? Merciless murderer or American war hero?
These are some of the contradictions surrounding the legendary Texas Pirate Jean Laffite. His harsh actions have secured his place in infamy, but his motives remain a mystery to this day.
The mere mention of Laffite in the early decades of the 1800s sent merchant ships throughout the Gulf of Mexico racing for safe harbor.
During the last three years of his marauding campaign, Laffite made Galveston Island his base of operations.
Kids are fascinated by pirates (there are some great books on Texas pirates in the git shop and a wide arranged of pirate themed toys and educational materials).
Your kids will learn something – and you will too.
Maybe you'll even find Jean Lafitte's Galveston pirate treasure.
Movie titles are subject to change – click here for the most current schedule.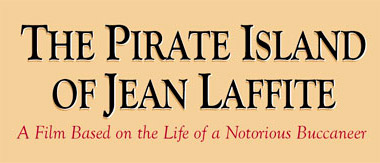 Stay tuned for more Southeast Texas restaurant reviews, Golden Triangle festival information, and SETX live concert announcements.
Daryl Fant, Publisher.

Eat Drink SETX

& SETX Weddings. Host Southeast Texas Bridal Fair Series
(512) 567-8068
EatDrinkSETX@gmail.com
SETXWeddings@gmail.com