Southeast Texas Fried Fish Friday? Bando's Beaumont
Are you one of our thousands of Southeast Texas fried fish fans?
Crispy fried fish evokes memories in Golden Triangle foodies. Memories of time spent at grandma's on a Saturday afternoon or camping at Sam Rayburn or Crystal Beach with dad.
If – when – you are hungry for fresh and delicious fried fish in Beaumont, head for "Fried fish Fridays" at Bando's on 11th Street.
Fried fish at Bando's Beaumont is crispy and flavorful.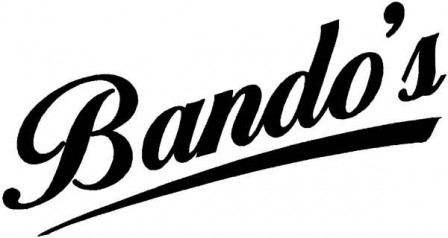 The meat is light and flaky and tender.
The breading is spiced just right and really crisps up nicely.
Bando's pairs their fried fish in the classic manner: hush puppies, fries, and home made coleslaw.
Each side stands up well to the quality of the wonderful fish.
If you're looking for fried fish in Beaumont that will take your mind right back to Grandma's kitchen table after Sunday church, then don't miss Fried fish Friday at Bando's Beaumont.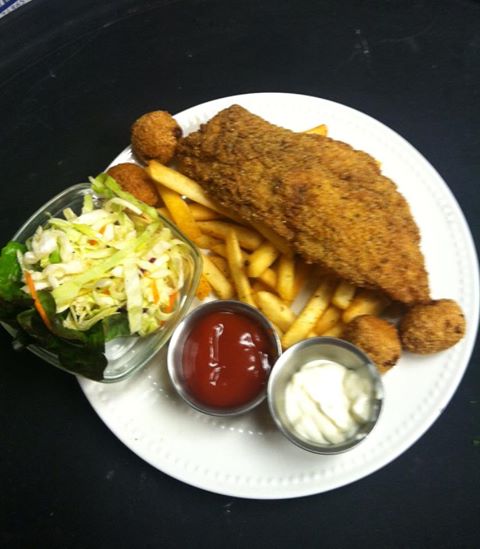 When you're ready for a "fried fish Friday" in Beaumont, head to Bando's restaurant on 11th Street.

After lunch, Don't miss Bando's Beaumont Gift Shop:
Beaumont Valentine's Day Gifts
Southeast Texas Mother's Day Gift Baskets
Beaumont Father's Day Gifts: wallets, money clips, cocktail tumblers, collegiate devotionals, Tervis cups
Beaumont Birthday Gifts
Vera Bradley Collection Beaumont
Southeast Texas location for jewelry Virgins, Saints, and Angels
Jewelry from The Julie Collection
Bando's Beaumont Gift Shop has an extensive collection of collegiate items:
Clocks
Coasters
Art & Home Decor
Tailgating Plates with team logo
College Logo Stationary "

Dear Boudreaux, I was so sorry to see that A&M stomped LSU this weekend

." Hey, empathy is important, even in the SEC.
Bottle Openers (

Hey, that tailgate beer isn't going to open itself. Any Arkansas fans in Beaumont? Bando's has an awesome Razorbacks bottle opener. It will elevate your tailgating reputation

).
Wine stoppers
Hanky Panky Lingerie (

the LSU lingerie is a

n attention getter

)
Baby collegiate gear (Hmmm. See above. Careful ladies.)
Tervis Cups
TV Trays
Dominoes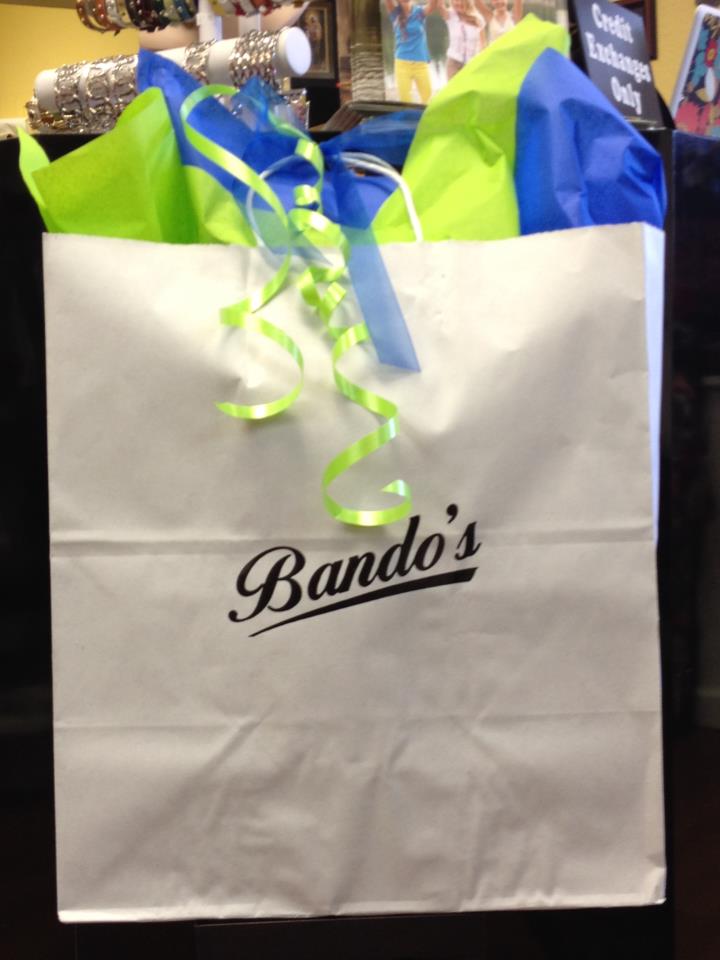 Bando's – great Beaumont fried fish on Fridays and so much more.