Southeast Texas Live Music Calendar – Suga's Deep South Cuisine Announces May Concert Lineup
On today's Southeast Texas Live Music Calendar, we look at the May Beaumont concert lineup from Suga's Deep South Cuisine.
Suga's has earned a great reputation for bringing live music to downtown Beaumont.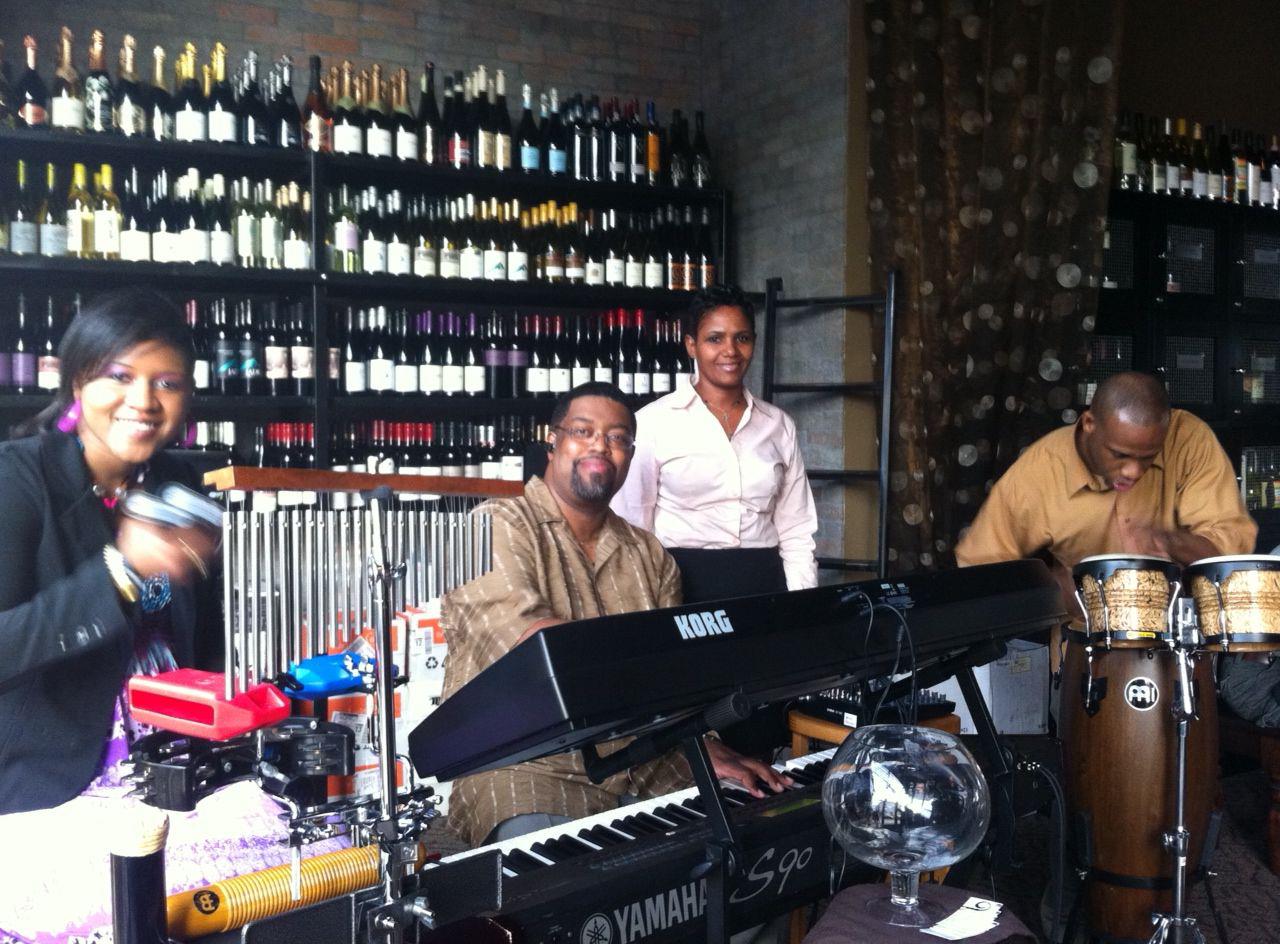 Even better, they combine their concerts with a true Southeast Texas fine dining experience and some of the best hand crafted cocktails in Beaumont.
If you're looking for live entertainment this month, here's what you'll find on stage at Suga's:
1st Ronnie Stallworth
2nd Earl Collins & Eric Allen
3rd Undrai Fizer Project
8th Undrai Fizer
9th Earl Collins
10th Ronnie Stallworth
15th Earl Collins & Eric Allen
16th Mickie Smith
17th Wayne Cook
22nd Earl Collins
23rd Theresa Grayson
24th Ronnie Stallworth
29th Ronnie Stallworth,
30th Earl Collins
It is an impressive lineup, particularly for Southeast Texas live jazz fans.
Speaking of live jazz at Suga's, don't miss their Sunday Southeast Texas jazz brunch.
The food is divine and well complemented by the great music.
If you're looking for an experience where Beaumont foodies can mingle with Southeast Texas live music fans, brunch at Suga's is ideal.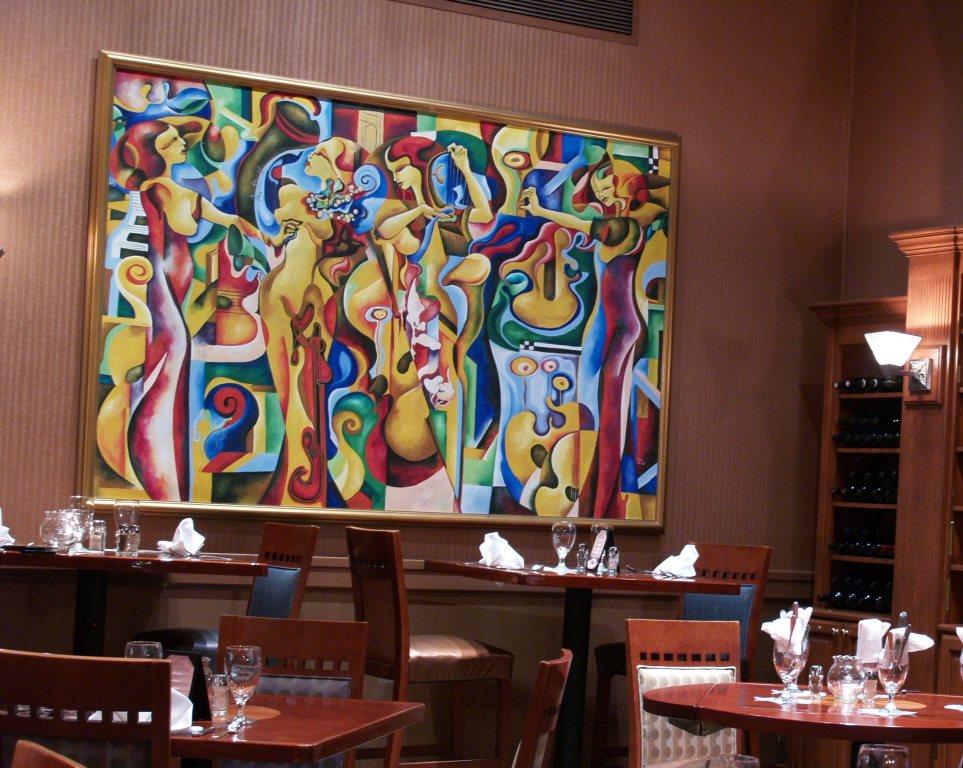 Here is a sample from Suga's Beaumont brunch menu:
Soft Shell Crab Eggs Benedict. Fried soft shell crab, perfectly poached eggs, grilled tomatoes, and spinach topped with handmade Hollandaise sauce.
Lobster Frittata. Fresh lobster, spinach, homemade hash browns, tri-colored peppers, and green onions blended with fresh eggs and mild cheddar, cooked into a delicious Suga's brunch frittata.
Suga's Shrimp and Grits. Sauteed Gulf shrimp with bacon, diced tomatoes and green onions in a cream sauce served over pan toasted grits.
Are you looking for a perfect excuse to go to brunch?
How about Mother's Day?

Suga's Beaumont Mother's Day brunch is divine – and a great excuse to relax and enjoy one of the best brunch experiences in Southeast Texas.
Mom will love it!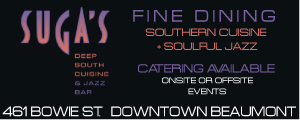 Suga's offers a great Beaumont jazz brunch – bon appétit Southeast Texas!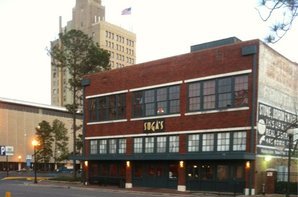 We hope you've enjoyed today's Southeast Texas Live Music Calendar.
Whether you're looking for Beaumont jazz, Port Arthur Zydeco, or Silsbee Country, stay tuned to EatDrinkSETX.com, your Southeast Texas lifestyles magazine, online 365 days a year.