Spring Break on Sam Rayburn? KOA Brookeland has Rental Cabins, RV Sites, and Tent Camping
KOA Brookeland
Comfortable Rental Cabins on Lake Sam Rayburn
The campground has lake access through Mill Creek and is close to popular destinations like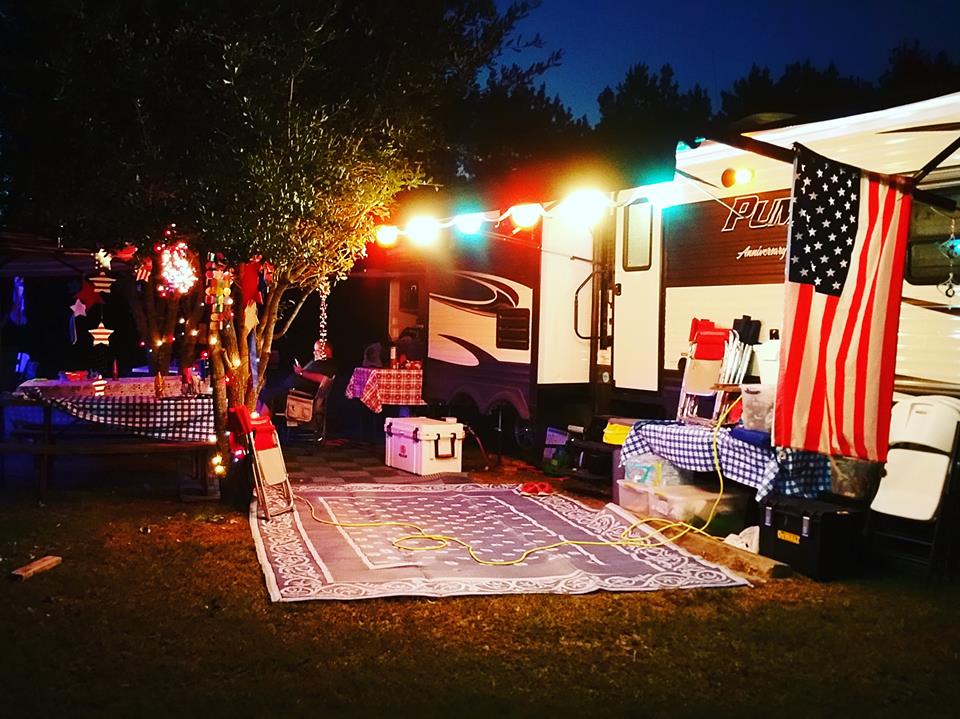 Rayburn Country Club, Mill Creek State Park, Jasper, and more.
On a recent visit, our Eat Drink SETX family experienced a perfect blend of relaxation and adventure.
Upon arrival, we were given a tour by a very friendly and accommodating staff, eager to share their KOA with visitors from around Texas – and around the world. On this visit, our neighbors were from England and kids and adults alike enjoyed getting to know each other better.
Our cabin was spacious, attractive, and super comfortable. There were two queen sized bed, a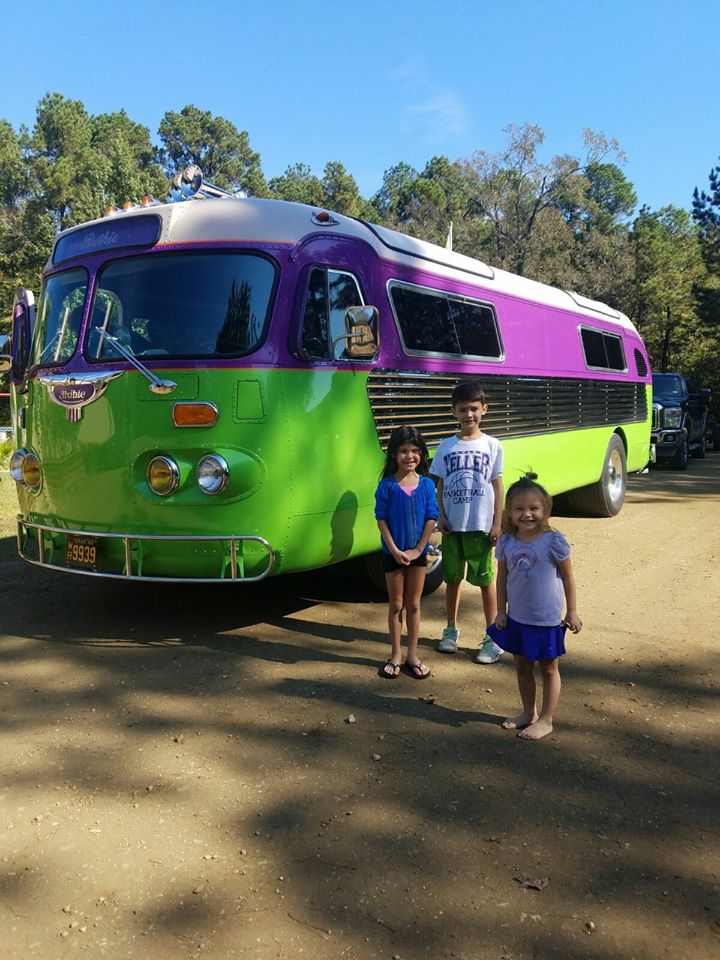 sturdy wooden bunk bed, and a full size loft bed the kids took turns sleeping in. We had a refrigerator and microwave, but we were happy to do most of our cooking on the fire ring outside. There was a nice size bathroom, and everything was super clean.
Within minutes of unpacking, our youngest had caught a three-pound bass in the pond that was located only a few steps from our front porch. Over the course of our visit, the kids would catch perch, catfish, and bass.
We did cook some enjoyable meals on the campfire: grilled fresh fish, chicken, pork chops, and Zummos.
Minutes into our trip, we knew our kids would want to come back over and over. Yours will too.
Enjoy!
KOA Brookeland
505 County Road 212. Brookeland, TX. 75931
(409) 698-3422 or (800) 562-1612
Koa.com/campgrounds/brookeland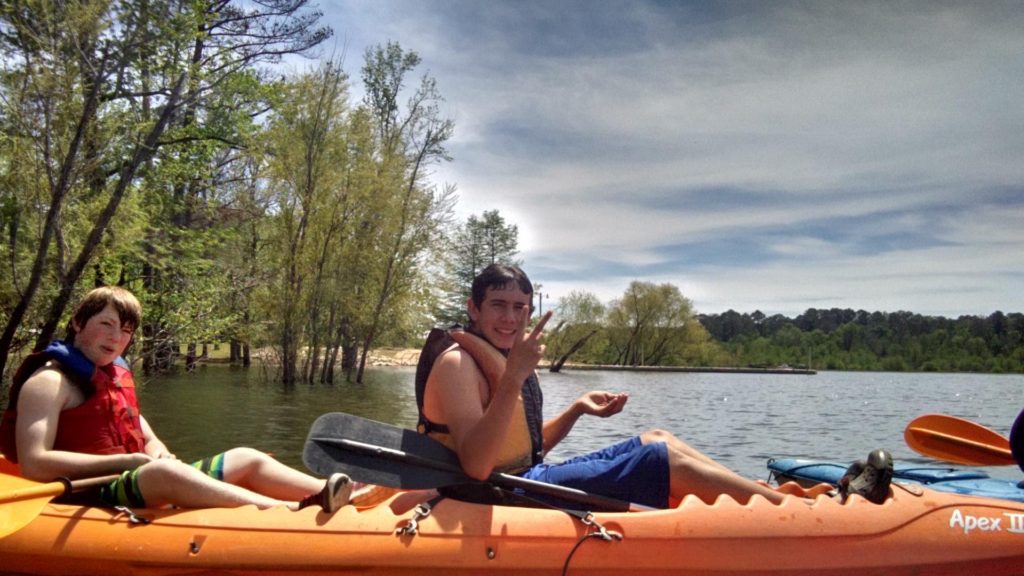 Are you looking for more activities to share with your child and family?
Stay tuned!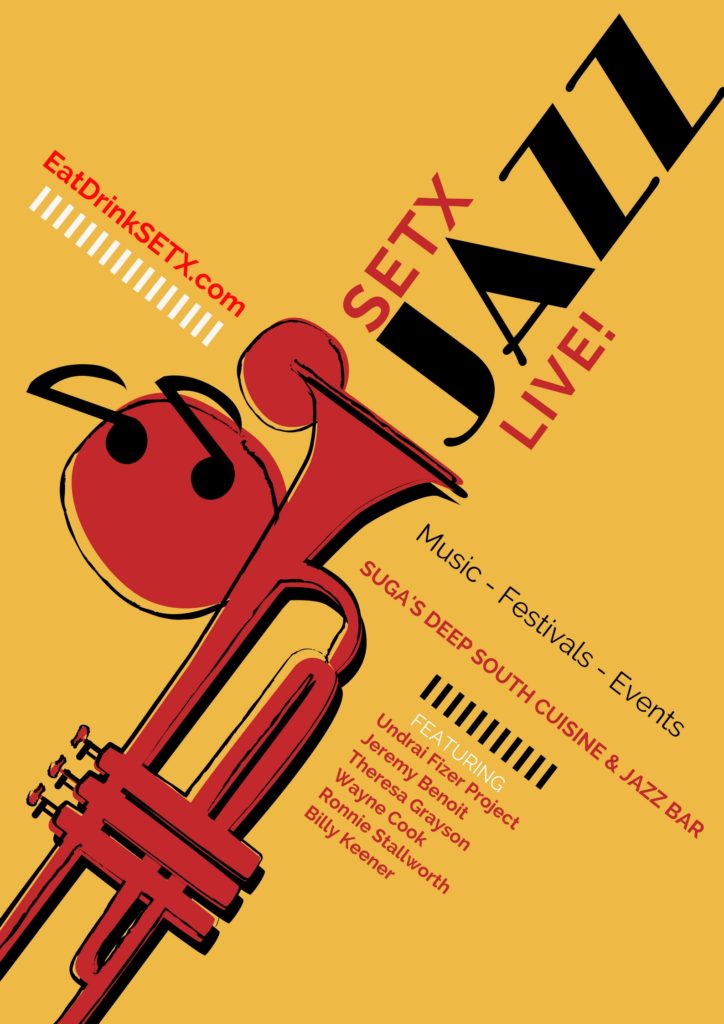 You and your family will enjoy your trip to Lake Sam Rayburn and KOA Brookeland.