Suga's Beaumont Holiday Hours & New Year's Eve Party Lineup
Each year, our readers look for great Southeast Texas New Year's Eve Parties.
One of Beaumont's most enjoyable is the annual Suga's Beaumont New Year's Eve Party.
This year promises to be one of their finest with a special New Year's Eve menu, live music, and lots of Suga's ambiance.
Suga's has two dining seatings for New Years Eve! 
Seating One (4pm) Enjoy an Exclusive Menu
– $55 per person
OR
Seating Two (8pm) For Dinner, Live Entertainment & Champagne Toast with party favors
– $75 per person
Make your Reservations now!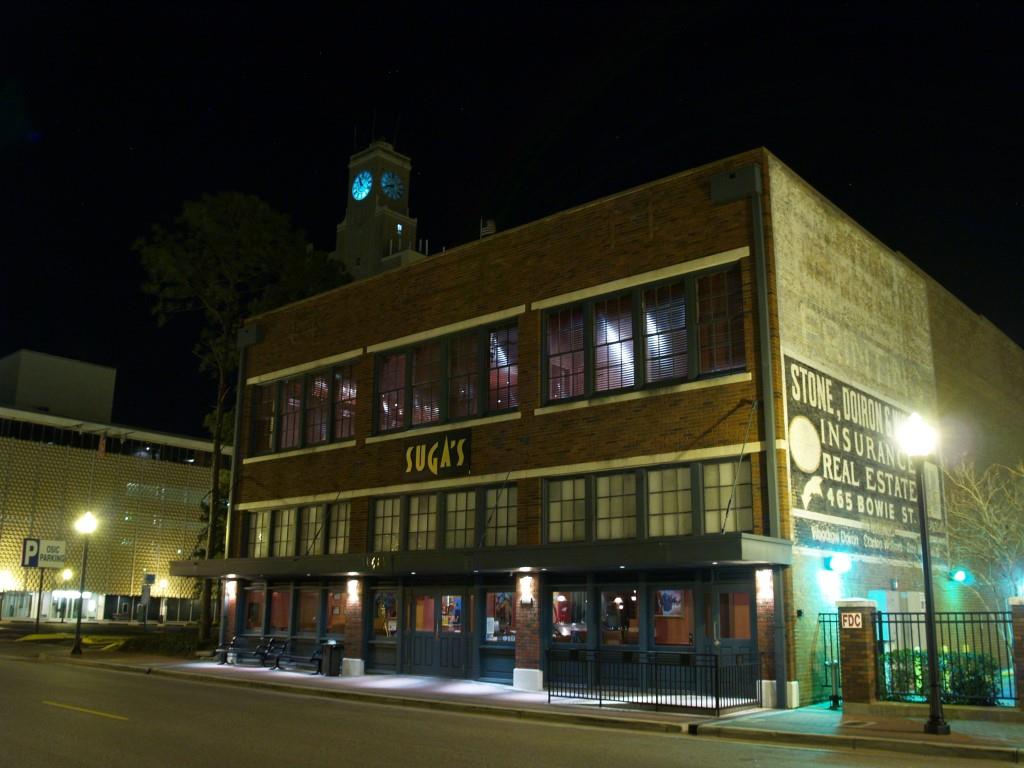 NEW YEARS EVE – FIRST SEATING
First seating: 4-7pm (will end promptly at 7pm)
($55 per person)
FIRST COURSE (Choose One)
* Lobster Bisque (with Brandied Cream)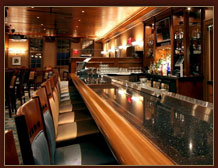 * Steak House Wedge (Crisp Bacon, Grape Tomatoes, Frizzled Onions, Crumbled Blue, Green Goddess
ENTREE SPECIALTIES (Choose One)
* Filet Mignon – Center cut Filet Topped with Red Onion Jam with Roasted Tri Colored Potatoes and Black Eyed Peas
* Smoked Duck Breast – Duck Breast Served with Mashed Potatoes and Braised Napa Cabbage and topped with Apple Chutney with Smoked Gouda
* Sea Bass – Tempura Fried Sea Bass with Lobster Fried Rice and Fried Asparagus Spears with a Sweet Chili Dipping Sauce
DESSERTS SPECIALTIES ( Includes Coffee and Tea)
* Suga's Peach Cobbler with Whipped Cream (Voted Best in Southeast Texas)
* Chocolate Lava cake
* Triple Berry Tart with House made Vanilla Ice Cream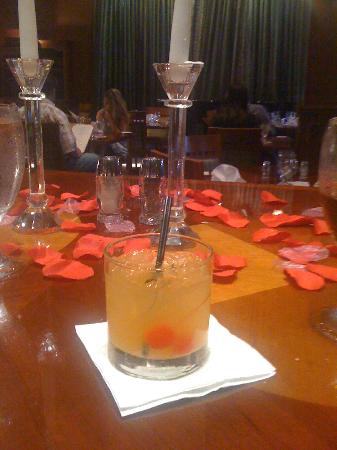 OR………
SUGA'S NEW YEARS EVE 2013  2nd Seating
(2nd seating 8pm – 12 AM)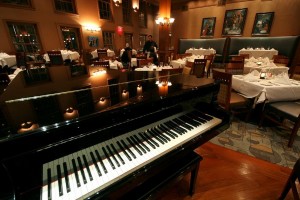 ($75 per person)  
 Above Menu Include in addition to:
Scotty and the Soul Tones Downstairs & D.J. Hot Zauce Upstairs!
Enjoy our Exclusive New Year's Eve Menu, in addition to Two Levels of Entertainment!  Party Favors and  Champagne Toast Included!
HOLIDAY HOURS
Suga's will be closed Christmas Eve and Christmas Day, re-opening at 4pm on Thursday 12/26.
Suga's will be closed for lunch New Year's Eve to prepare for the big Suga's New Year's Eve Celebration.
Merry Christmas and Hapy New Year from Suga's Deep South Cuisine, downtown Beaumont.
If you're looking for a great Southeast Texas New Year's Eve Party, the Suga's New Year's Eve will be one to remember.