Yummy Sunday! Sunday Brunch at Suga's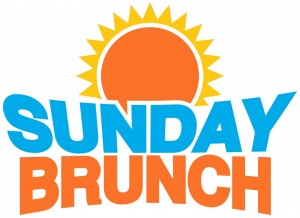 With Suga's NEW Brunch , all items are made to order and served directly from the kitchen ! Choose from Suga's extensive award winning Brunch Menu!
Suga's serves Brunch from 10:30a until 3p on Sundays, with live entertainment!
D.Y.K.? (Did you know)
All of Suga's sausage is "House-made"!!
All Andouille sausage, breakfast sausage, Tasso Ham, and more, are made in-house by Chef Frank!!
See Suga's Sunday Brunch Menu Here (in pdf)
Inspirations
Suga's Brunch Salad 


Fresh Spinach, Banana, Strawberries, Mandarin Oranges, Cranberries and Toasted Pecans tossed in a Honey/Balsamic Dressing $8

Crepes


Choice of: Strawberry Cream or Blueberry Cream Crepes with Fresh Fruit and Baby Greens $8

Smoked Salmon Platter


Assorted Fresh Fruit, Artisan Cheeses, Smoked Salmon and Crackers $12 
Egg Specialties
Prosciutto Eggs Benedict 


English muffin topped with Sliced Prosciutto, Poached Eggs and Hollandaise with Baby Greens and Grilled Tomatoes $12

Soft Shell Crab Eggs Benedict


Fried Soft Shell Crab, Poached Eggs, Grilled Tomatoes and Spinach topped with Hollandaise $20

Steak and Eggs Mornay 


14 oz. Fire Roasted Rib eye with Two Poached Eggs topped with Mornay Sauce with Hash Browns and Grilled Tomatoes $30

Catfish and Eggs 


Two Deep Fried Catfish Filets with Two Eggs any Style and House made Cheese Grits $16

Lobster Frittata


Fresh Spinach, Lobster Meat, Hash browns, Tri-Colored peppers and Green Onions blended with Fresh Eggs and Mild Cheddar Cheese, Cooked in a Savory Frittata $16
Pancakes, Waffles & More…
Southern Pecan Waffles


Pecan Waffle with served with Sugar Cane or Vermont Crown Maple Syrup and served with choice of Neuske Brown Sugar and Pepper Smoked Bacon or Homemade Sausage $9 (BACON WAFFLE $11)

Pan Perdu


New Orleans Style French Toast Topped with Bananas, Cinnamon, Sugar Cane or Vermont Crown Maple Syrup and Chantilly Cream with choice of Nueske Brown Sugar and Pepper Bacon or Homemade Sausage $12

Chicken & Waffles


Crispy Fried Chicken with a Buttermilk waffle and our Tasso Gravy $16

Shrimp & Grits 


Sautéed Shrimp with Bacon, Diced tomatoes and Diced Green Onions in a Cream Sauce served over Pan Toasted Grits $16
Sides and Specialty Coffee:
Hash brown Casserole – $3

Cheese Grits – $2

Nueske Bacon – $3

House made Sausage – $4

Eggs – $1

Smoked Salmon – $4

Cafe au Lat – $3

Irish Coffee – $6

Cafe Mocha – $3
Suga's Deep South Cuisine & Jazz Bar
461 Bowie St.
Beaumont, TX  77701
409-813-1808