Tailgate in the AC at Kampus Korner before Lamar Football
Southeast Texas football fans love Lamar Cardinal football and tailgating. Unfortunately, it has been pretty hot lately.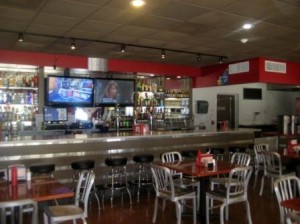 Fortunately at EatDrink, we found a way to cheat a little- hold your tailgate inside Kampus Korner this weekend.
I know, you love being out in the parking lot with the energy of the other Lamar fans.
I also know a few other things you love:
Looking good. Don't come into the stadium all sweaty. Tailgating at Kampus Korner will keep you looking good for the game.
Great food. That's one of the reason you love tailgating. Kampus Korner has great food- and lots of variety. How many tailgates have gyros?
Convenience. You'll get home between 11 and midnight. Do you want to clean up from your tailgate then? Of course not.
Easy to find. How many times do you have to walk through the parking lot before you find your friend's tailgate? Meet at Kampus Korner and you'll find each other fast!
Love Lamar football.
Love tailgating.
Love both at Kampus Korner.