The Empire is Back!!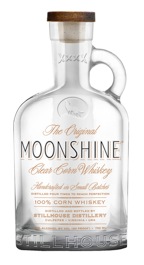 Not sure if you caught the season 2 premiere on Sunday (or saw all the ads), but the huge HBO hit Boardwalk Empire is back!
In keeping with the tradition of the era and the show, The Original MOONSHINE® has some great prohibition-style punches that are ideal for viewing parties or when you're in the mood for a large quantity of a delicious drink.
NUCKY'S PUNCH
Original MOONSHINE®
champagne
lemon juice
raspberry liqueur
demerara simple
water
fresh raspberries
MEYER'S HOOCH
Original MOONSHINE®
cognac
ginger liquor
fresh lemon juice
simple syrup
green tea
fresh grated nutmeg
Original MOONSHINE® Clear Corn Whiskey is hand-crafted from 100% estate-grown corn and distilled four times in a Prohibition-era copper pot still – in the same authentic tradition that moonshine has been made for hundreds of years. At 80 proof, the all-natural, gluten-free proprietary recipe is charcoal-filtered for the highest purity, quality and taste. A truly versatile spirit, SHINE can be enjoyed neat, on the rocks and in a wide range of mixed cocktails.
If you can't find it locally, no worry's you can order it online Here 
*Keep it legal! Must be 21 to buy & imbibe!