The Pelican Club Offers Galveston Fine Dining
The Pelican Club offers Galveston residents and visitors a true fine dining venue.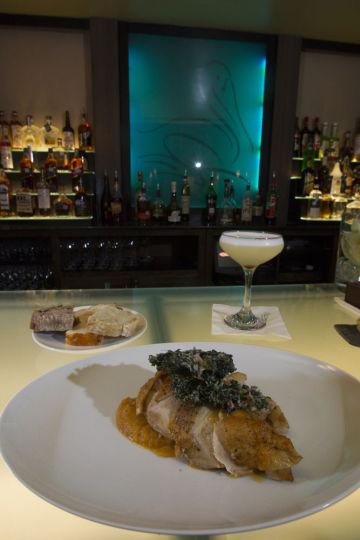 You know you are in for something special when the doors open. The ambiance and art deco features wonderfully channel the glamour of the 1920s and 30s.
This is an elegant Galveston restaurant delivering a true fine dining experience rather than "just" a wonderful meal.
If you have a reservation, don't be surprised if the hostess knows your name when you walk in.
You'll be shown to a table that feels like it was set up for you personally, a vibe than comes partially from the privacy screen that will be lowered like you were a a valued visiting dignitary and partially from how happy everyone seems to be to see you.
It's a level of service and attention to detail that most of us have forgotten once existed at a number of fine restaurants in Galveston, Houston, Dallas, and New Orleans.
Take a moment to take everything in. There's no need to rush this meal. The beach and the party outside will still be there when you get out – just don't be surprised if you're in no rush to leave.
A server will arrive with several kinds of fresh baked breads, all made in house from scratch. He'll describe the choices of butter, each also hand crafted on-site created with locally sourced ingredients (The Pelican Club's chef Ross Warhol takes great pains to use locally sourced ingredients whenever possible. Favored local farms include Moon Dog Farms and Froberg Farms).
You will be able to studay the menu at your leisure with helpful waitstaff to answer questions and make recommendations.
Your waiter will know a lot about food and will be able to offer intelligent advice. Use them as a resource to help maximize your fine dining experience.
The Pelican Club uses four seasonal menus to customize your Galveston fine dining experience to weather (like cold soup in summer and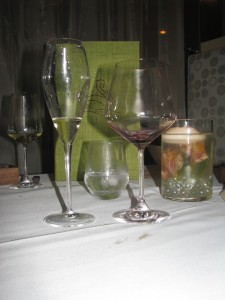 hearty fare in the winter) and to feature the freshest possible ingredients year round.
You can tell there isn't a lot of "settling" going on in the kitchen. Each item is lovingly prepared from hand chosen ingredients that perfectly fit each dish as it arrives.
We shared a wonderful salad of fresh greens that was memorable for the sweet pickled onion (you may not even recognize it as onion – we asked our server to double check ourselves), salty fresh mozarella, and mixed greens.
We enjoyed a steak medium rare with a thick red center in a rich brown glaze. The choice cut of meat was adornedwith fresh spices and herbs and perched over sauteed greens, fingerling potatoes, and fresh horse radish. Rich and delicious without being overwhelming or heavy. The steak went well with a Domaine Guicharde Cote du Rhone.
The fresh Gulf of Mexico red snapper was a wonderful hit. Light and flaky, it was everything salt water fish aspires to be – firm white meat that truly complemented the accompanying herbs. The light acidity of a Val Doca Blu Proseco paired nicely with the delicate fish flavors.
A Perrier Jouet Brut made for a wonderful final toast as we reluctantly prepared to return to the hustle and bustle of Galveston.
Perhaps one more toast, we were in no hurry to leave the warm embrace of The Pelican Club.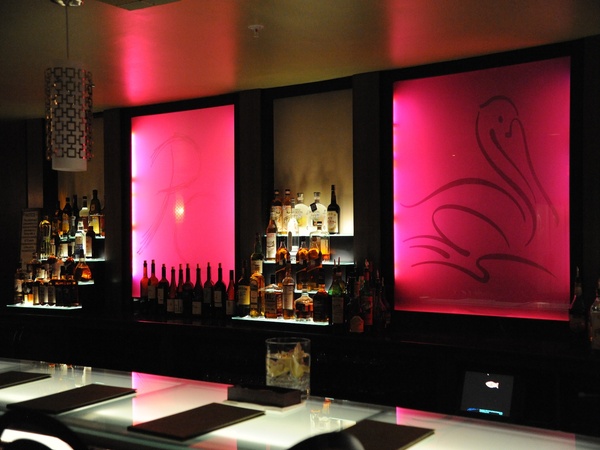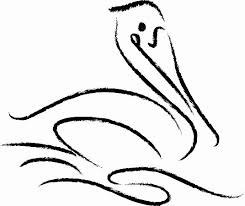 Pelican Club Address: 3828 Avenue T in Galveston behind Gaido's, one block off of Sea Wall Boulevard.
Pelican Club Hours: Wed-Sun: 5 P.M. – 9 P.M.
Note: The Pelican Club offers 3 ounce pours so you can safely sample their wonderful Galveston wine list.
The Pelican Club is part of the Gaido's family of restaurants, but has their own menu featuring fresh locally sourced ingredients. They have four menus annually, changing with the seasons. The Pelican Club is ideal for celebrating anniversaries, bridal showers, rehearsal dinners, graduation parties, and other Galveston special events.