Tokyo Mid County & Beaumont – Sunday Fun Day $5 Sushi Rolls
Southeast Texas Sundays are special – friends and families gather to catch up, share meals, and to create new memories.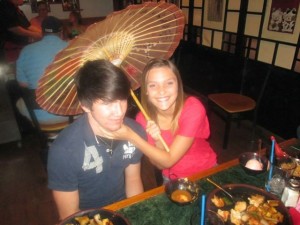 Tokyo Mid County and Tokyo Beaumont (2 locations!) are the perfect setting for any gathering of Southeast Texas families and friends.
Don't miss Sunday Fundays going on NOW at all Tokyo locations.
Each Sunday (for a limited time), enjoy $5 Sushi Rolls:
Chicken Roll
California Roll
Crunch Roll
This is a wonderful opportunity to enjoy the wonderful food and ambiance of Tokyo Japanese Steakhouse & Sushi Bar at an outstanding value.
Call your friends. Call your family. Meet them at the nearest Tokyo Japanese Steakhouse and Sushi Bar for Sunday Fundays.
Tokyo Mid County. 3300 Central Mall Dr.
Tokyo Beaumont I-10. 1970 I-10 South.
Tokyo Dowlen Road. 4438 Dowlen in Beaumont.