Crystal Beach – Week of Fourth of July
Gearing up to head to Crystal Beach for the Fourth of July weekend and want to be in the know on what's going on? Here are some of the events that are planned to help your weekend get in the red white and blue spirit!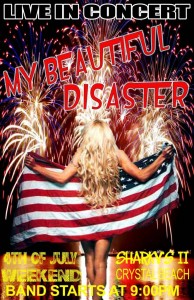 Wednesday: 3rd, Ladies Night 

Thursday, 4th: Karaoke 

Friday, 5th: Rock Alley

Saturday, 6th: My Beautiful Disaster
(Winner of Best Bar Band in SETX)!

Sunday 7th: Bloody Mary's 
Rollover Pass Fish Fry – The Gilchrist Community Association will have their annual Rollover Pass Fish Fry Fundraiser, on Saturday, July 6th from 11a to 5p. $10 Plates will be sold at Rollover Pass and will include fish, fries, and hush puppies. All proceeds will go towards keeping Rollover Pass open for all to enjoy.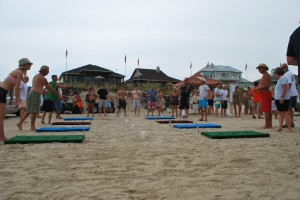 Peace Love & Bikinis – Washer Tournament – Annual July 4th Washer Tourney on the Beach. Starts at 1p, on Saturday July 6th. Win $1000! 48 teams!  Double Elimination. Click Here for Rules, and Click Here to Register
At FantaSea BBQ and Grill – will kick of the week with extended hours Thursday thru Saturday. They will even have karaoke nightly,  Thursday thru Saturday.
Crystal Beach Volunteer Fire Rescue Dept BBQ and OPEN House –  Saturday, July 6th, BBQ and OPEN House at The NEW Crystal Beach Fire Station, 930 Noble Carl Dr,. Advance tickets available at the Big Store. The BBQ will be sold on Saturday from 11a to 2p.,  Tickets $10 a plate.

Thursday, 4th – 6 String Mafia 7p

Friday 5th – Jerry Diaz 7p

Saturday, 6th- Jamie Talbert 6:30p

Saturday, 6th-  Matt Stell 7:30p

Saturday, 6th- John Evans 8:30p
It's going to be a Rockin' and Rollin' time at Crystal Beach on the 4th with plenty to eat, drink and lots of great bands. Enjoy!