Southeast Texas Texas Premium Beef – The Best Steak That You Will Ever Eat …At Home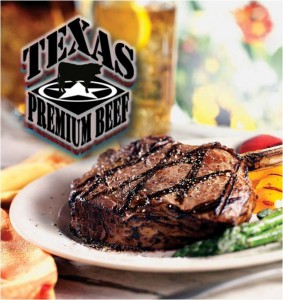 One Southeast Texas ranch is earning a reputation for premium beef, perfect for your Southeast Texas grilling.
Get the best by buying straight from the farm! And locally, that farm is Holt Farms, owned by Janis and Alton Holt, they have pastures for their Angus cattle in Silsbee, Jasper and Buna.
You can choose from Prime, Premium and Choice Black Angus beef  that will go straight from their farm to your freezer!
Texas Premium Beef cattle are raised in lush green fields of  natural grass, oats, and rye at Holt Farms.  No growth hormones are used, nor are the animals fed any animal by-products.
Did you know than on average, Americans consume around 67 pounds of beef annually?
Typically steak is a slice of meat cut from the fleshy part of beef. It is rich in zinc, selenium, phosphorous, iron and B vitamins.
When buying beef, look for good marbling (flecks of fat) — the more marbling there is, the more moist and tender the beef will be. Marbling is a special kind of fat that keeps the meat fibers from tightening during cooking. It helps beef remain juicy and brings a special flavor.  When the steak is cooked, marbling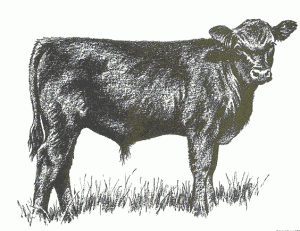 melts, makes the beef juicy and lends beef a unique flavor. More marbling ensures better quality of steak. Marbling is also referred to as the taste fat.
Texas A&M meat biologist Stephen Smith says, "More marbling means more oleic acid, which means less of the potentially harmful saturated and trans-fatty acids that have given beef a black eye". Studies have shown that oleic acid supplements can decrease LDL (bad cholesterol).
You can make your orders online at Texas Premium Beef  and choose from quarter packages (150 lbs) to whole packages (600 lbs)! They will deliver locally or you can pickup!
Make your Southeast Texas grilling experience special with premium beef raised right here in Southeast Texas.