Suga's Deep South Cuisine – Beaumont

Venue: Suga's Deep South Cuisine & Jazz Bar
Address: 461 Bowie Street,  Beaumont, Texas (Map)
Hours/ Days Open:
Monday – Thursday — 11am to 10pm
Friday – Dinner – 11am to 11pm
Saturday – 5pm to 11pm
Sunday Brunch – 10:30am to 3pm
Phone: (409)  813-1808
Visit Website   &  Join Suga's on Facebook
Get  Suga's Dinner Menu Here  New!
Get Suga's Lunch Menu Here  New!
Get Suga's Dessert Menu Here  New!
NEW!  All New Brunch Menu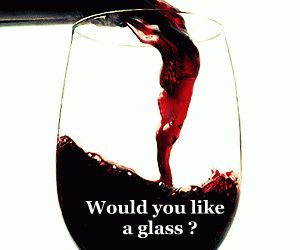 New Happy Hour Specials:  4p-7p EVERYDAY!
Happy Hour Mon-Saturday – (4pm-7pm)  
Enjoy great drink specials every day of the week (excluding Sunday).

$2 Frozen Margarita's or $2.50 Margarita's on the Rocks
$2 Domestic Beer or $2.50 Import
$3 Well Drink (you call it) or $4.50 Top Shelf.
(Specials are good for Bar and Patio area only).
Did you know that Suga's serves over 50 wines by the Glass?
Online Reservations – Easy does it! Make your reservations online!
Planning a party?  Suga's can host your party here and now also offers offsite catering for events!
Live Entertainment Schedule: live music from a variety of entertainers playing  Jazz , Rhythm and Blues, Pop, Funk, Soul and more. 
Suga's Beaumont Live Entertainment Schedule
Suga's May Live Music Lineup: 
1st Ronnie Stallworth
2nd Earl Collins & Eric Allen
3rd Undrai Fizer Project
8th Undrai Fizer
9th Earl Collins
10th Ronnie Stallworth
15th Earl Collins & Eric Allen
16th Mickie Smith
17th Wayne Cook
22nd Earl Collins
23rd Theresa Grayson
24th Ronnie Stallworth
29th Ronnie Stallworth,
30th Earl Collins.
June music: 
5th Mickie Smith,
6th Earl Collins,
7th Ronnie Stallworth,
12th Undrai Fizer,
13th Earl Collins,
14th Wayne Cook,
19th Earl Collins & Eric Allen,
20th Ronnie Stallworth,
21st Theresa Grayson ,
26th Earl Collins ,
27th Wayne Cook,
28th Ronnie Stallworth .
Mother's Day Buffet  10:00 am – 3pm. $35 adults children 6/under free , 7-11 $8.
Celebrate your Beaumont Mother's Day.
Celebrate your Southeast Texas anniversary.
Celebrate downtown Beaumont history.
Celebrate all of life's special occasions with Suga's downtown Beaumont.
Enjoy your Southeast Texas Date Night – at Suga's Deep South Cuisine.