Burger Time in Beaumont – Daddio's Fried Egg Burger
Sometimes even hard core Beaumont burger lovers are looking for something a little… different.
When you're looking for a Beaumont burger that is a little less ordinary, try Daddio's Fried Egg Burger.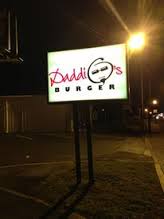 Fried egg bakers are a staple of New York City's 24 hour diners- where they are called… Texas Burgers.
Interestingly enough, I almost never see fried egg burgers on Texas menus- until I discovered Daddio's Burger in Beaumont.
Daddio's doesn't just make burgers, it creates burgers. At Daddio's Burger, you can tell the chefs spent some time thinking "What if" and then created burgers out of these inspirations.
The Daddio's Fried Egg Burger is:
Fresh tasty bun
Large patty made from Nolan Ryan Texas Beef
American Cheese
Mayo
The flavors blend to create a truly special- and unique- Beaumont burger.
If you're not quite ready for a fried egg burger, Daddio's has over a dozen hand crafted creations to tempt your taste buds- or you can design your own.
When it's burger time in Beaumont, it is time for Daddio's Burger.