Commercial Landscaping Southeast Texas – US Lawns
Commercial Landscaping Companies in Southeast Texas – US Lawns of Beaumont
US Lawns is the national and Southeast Texas commercial landscaping leader.
US Lawns provides a wide range of Southeast Texas commercial landscaping services including:
Full Service Landscape Management
Seasonal Color Design and Installation
Fertilization and Pest Control
Irrigation Management
Arbor Care Management


As the nation's largest provider of commercial grounds care, US Lawns focuses solely on commercial properties, serving Southeast Texas commercial property managers and owners.
US Lawns franchises are locally owned by professional landscapers who understand your business and our market.
US Lawns offers Southeast Texas commercial real estate owners and managers national caliber service and 100% responsiveness.

From retail to SETX restaurants to office parks to apartment complexes, the US Lawns mission is to beautify Southeast Texas commercial landscaping and help local businesses grow.
US Lawns is owned locally by Byron Jacquette.
Byron and his Southeast Texas landscaping teams serve:
Southeast Texas Apartment Complexes
Southeast Texas Restaurants
Banks and Credit Unions
Retail Property
Southeast Texas Churches
City and County Properties
Are you ready to take the stress out of your Southeast Texas commercial landscaping needs?

Call US Lawns Beaumont & Southeast Texas today:
byron.jacquette@uslawns.net
Phone: (409) 678-2166
You may also contact Valory Jacquette: (409) 499-1781
Click here for more information about US Lawns of Southeast Texas.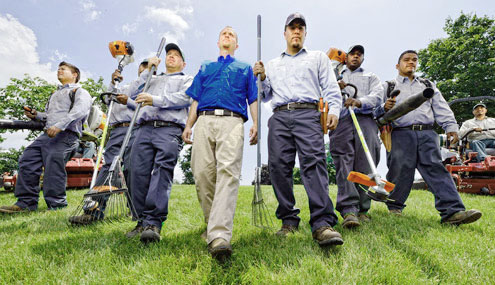 We hope you enjoyed today's feature article, Commercial Lanscaping Companies in Southeast Texas – US Lawns of Beaumont.
Are you looking for a top Southeast Texas Commercial Landscaping Company?
Call US Lawns in Beaumont today.