Enjoy Live Jazz with Theresa Grayson this Sunday at Suga's Deep South Cuisine Beaumont
End 2013 right this Sunday with a fantastic Beaumont jazz brunch featuring Theresa Graysonlive at Suga's Deep South Cuisine.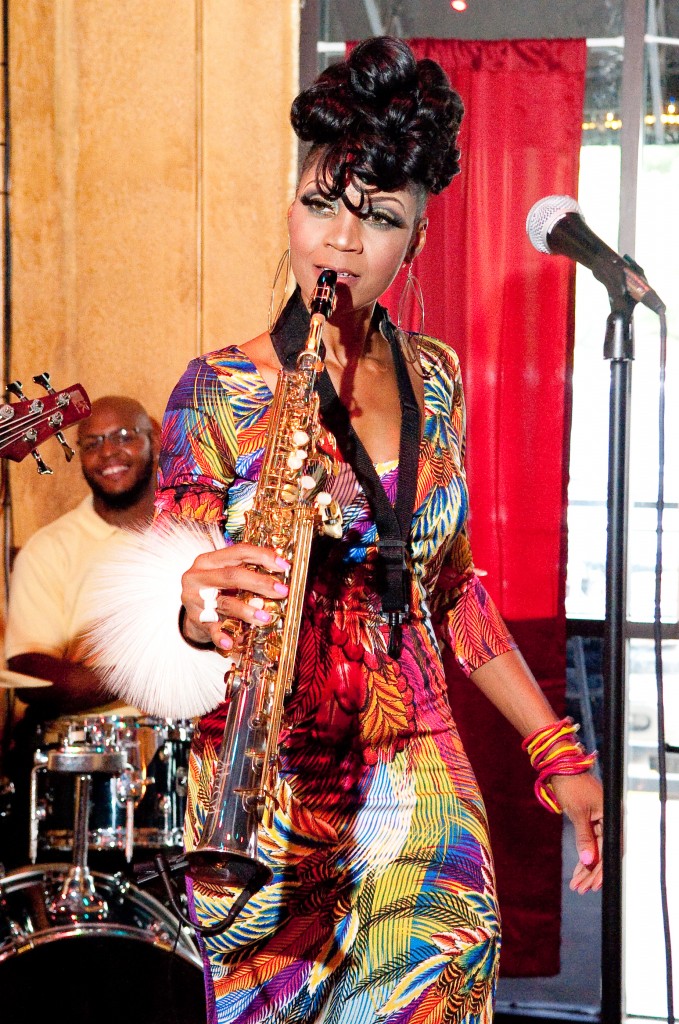 Theresa Grayson is a star.
She has the look
She has the sound
She has the chops
Fortunately, Beaumont is home to a first class jazz venue – Suga's Deep South Cuisine.
Suga's hosts some excellent talent right here in downtown Beaumont – Stephen Richard, Kay Miller, Ronnie Stallworth, Earl Collins.
These are some fine jazz musicians.
Don't miss this great Beaumont  jazz brunch at Suga's this Sunday (11a – 3p).
The only thing better than fine jazz is fine jazz accompanying some of Beaumont's finest dining.
What will you choose?
Pan Perdu (French Toast) New Orleans Style French Toast Topped with Bananas, Cinnamon, Sugar Cane or Vermont Crown Maple Syrup and Chantilly Cream with choice of Nueske Brown Sugar and Pepper Bacon or Homemade Sausage. In my family, our tradition is to cover pan perdu with powdered sugar and cinammon – any way you choose, Suga's version is first rate.
Prosciutto Eggs Benedict. A toasted English muffin topped with fine sliced prosciutto, poached eggs, and hollandaise with baby greens and grilled tomatoes. Outstanding.
Sunday Brunch shines at Suga's – the heart of downtown Beaumont.