The White Horse Bar & Grill Beaumont Tx
Venue: White Horse Bar & Grill
Address: 7150 Eastex Fwy, Beaumont, TX 77708
Phone: (409) 347-0764
Hours: 11a to 2a, 7 days a week
See Lunch Menu, available Monday- Friday and all day Saturday & Sunday
See Dinner Menu available Monday – Friday evenings and all day Saturday & Sunday
See Late Night Menu, available after 10 p.m. 7 days a week!
See Events Calendar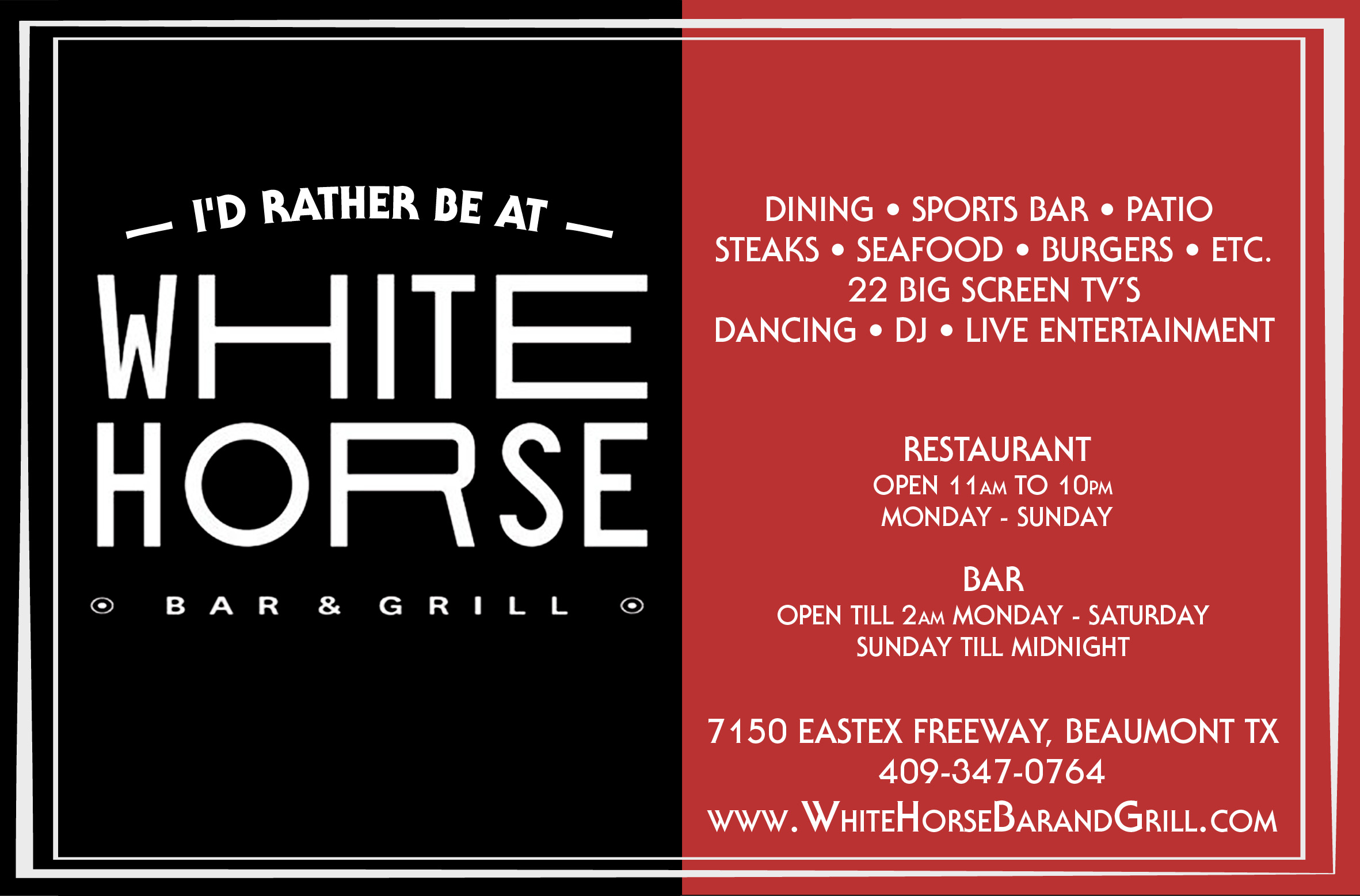 When you're looking for a cool Southeast Texas restaurant to share with friends, family, or someone special, the White Horse Bar & Grill in Beaumont has everything you're looking for:
Wonderful ambiance
Great food for lunch, dinner, and late night
A fun NEW place to experience together
The White Horse Grill Bar & Grill in Beaumont was built with one vision – to provide a first class "Big City" restaurant and bar environment for Southeast Texans to enjoy together.
You can see that vision from the moment you drive up – clean, contemporary lines and colors elegantly frame everything that is going on inside –the food, the conversations, the memories being created.
Let's we'll look at the White Horse Bar & Grill menu.
Are you looking for an upscale lunch experience in Beaumont?
Try one of The White Horse Grill's great lunch items:
Burgers (from the 1/3 pound Pony Burger to the Cowboy Burger with a full pound of beef!
Southeast Texas style Chicken Fried Steak or Chicken Fried Chicken
Delicious steaks (Top Sirloin or Ribeye)
Salads
Soup & Salad
Items on the White Horse Beaumont lunch menu start at just $8 with many options right at $10.
Even better – keep on budget with iced tea only $1.00 during lunch.
Maybe you're looking for a romantic date night in Beaumont?
The White Horse Bar & Grill provides a wonderful romantic dining experience.
You will enjoy great White Horse dinner menu items including:
Blackened Tilapia Pontchartrain
Twin Lobsters
Porterhouse
The White Horse Bar & Grill also has all of your Southeast Texas favorites – Fried Shrimp (traditional, coconut, or tequila lime), Burgers, Chicken Fried Steak, and More.
Find the upscale Beaumont dining experience you've been yearning for – at The White Horse Grill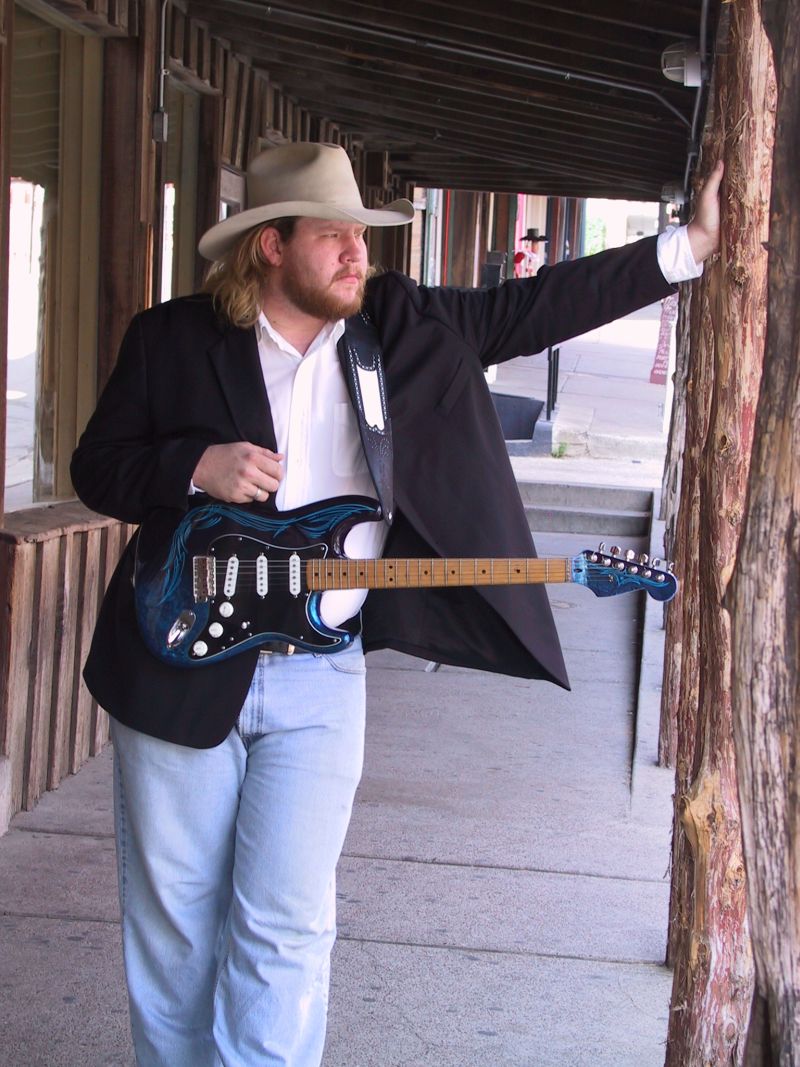 .
Are you looking for great live music in Beaumont Tx?
Enjoy the hot acts coming to The White Horse Bar & Grill*:
November 5th Blake Sticker

November 6th

Rare Country

November 7th

LN & The Crush
 

November 13th

Country Outkasts

November 14th

UFC 193

November 19th

David Joel

November 20th

Flava

November 21st

Larry Tillery

November 27th

Mark Reeves & Twisted

November 28th

Heather & The Hellcats

December 4th

Flava

December 5th

UFC 194

December 10th

Sheena

5-7pm

for Chamber of Commerce

December 11th

LN & The Crush

December 12th

DJ

December 18th

Country Outkasts

December 19th

Heather & The Hellcats

December 31st

Danny Dillon
*Live Music Acts are subject to change. Please check Facebook for the latest information.














Check EatDrinkSETX.com for upcoming specials and live entertainment at The White Horse Bar & Grill.