2015 Preservation Bash Beaumont "Bourbon and Blues" April 18th
Combine your love for beautiful architecture, Beaumont history, and a great Southeast Texas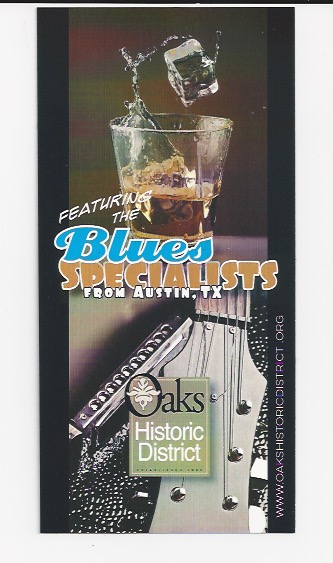 evening of fine food, live blues, and wonderful company.
On April 18th, the Oaks Historic District in Beaumont will host their 2015 Preservation Bash.
This year's theme is "Bourbon and Blues".
Southeast Texas live blues fans will appreciate this year's band,
Mel Davis & The Blues Specialists
from Austin.
2400 Ashley

April 18 2015

7PM
Each year, the Preservation Bash is held at a historic home in the Oaks Historic District of Beaumont.
This year's event will be held at the lovely home of Ms. Sherrene Cook.
Tickets are $50 and available at the event.
All you can eat & drink is included in ticket price.
There will be a silent auction.
Enjoy a night of great live blues, wonderful food, and great company at the 2015 Preservation Bash.
EatDrinkSETX.com will see you there.