A Vintage Affair coming in February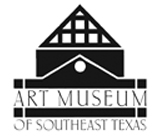 Back by popular demand, the Art Museum of Southeast Texas (AMSET) will host its second annual wine tasting, A Vintage Affair, with an assortment of wine varietals and a range of flavor profiles that will be paired with cheeses, breads and chocolates.  
Admission price is $35.00 per person for the regular tasting or $100 per person to participate in the premium seated tasting.  Admission is limited so advanced reservations are highly recommended and can be purchased atwww.amset.org or by calling (409) 832-3432.
Funds raised from this decadent collaboration of fine art and wine will benefit AMSET's exhibition and education programs.